14 Feb 2018
An interview with Billie Whitehouse, Co-Founder & CEO, Wearable X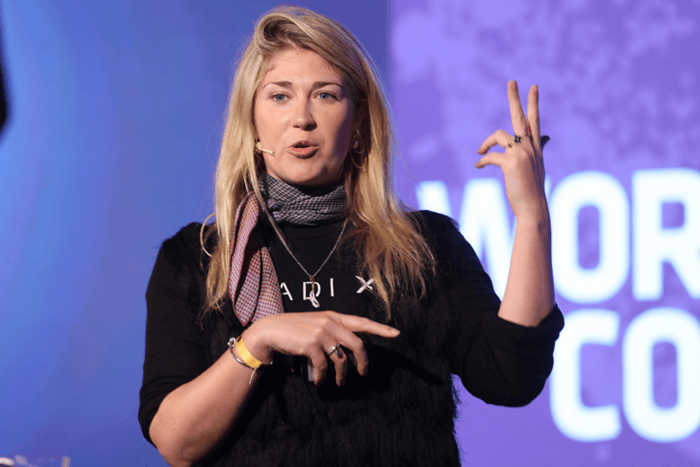 An interview with Billie Whitehouse, Co-Founder & CEO, Wearable X
1. How do you think you and your brand are shaping the future of retail?
The future of retail is experiential, there is nothing quite like the experience we deliver through our Nadi X. It's personal, intimate and delightful - everything major retailers are missing. We quite literally sell an experience in your pants, therefore the environment in which this is sold needs to reflect this transcended interaction. Retail has been lacking a sense of humour and an interactivity that keeps you coming back.
2. What has been your biggest failure and how did you learn from it?
I have had many failures, all of which I am proud of. My biggest has only ever been allowing others to make me doubt my vision. It's a constant learning as you never want to become arrogant, however sticking to what you believe in is critical.
3. What have been your top three lessons learned in business?
Ask empathetic questions
Listen with integrity
Love the process
4. Who within/outside of the industry inspires you the most?
I am inspired by Maria Grazia Chiuri (DIOR), Tim Brown and Fred Dust (Ideo), Philippe Starck and my mother Leanne Whitehouse. My mother left my father worth $1000 in the bank, a new born child (me) and started her design institute. What she has created she created all on her own and design education I think is a vital part of creating a better version of the future.
5. (And for a bit of fun)
a. If you could pick a superpower, what would it be?
Rather than a superpower, I would choose to be Bat(wo)man. As a child I was always either Batman or Super Girl and I have quite honestly built a career for myself where, like Batman, I am empowered by my clothes. They are my superpower. A Ninja Jedi with clothes enchanted by technology.
b.What was your last purchase (not F&B) and why?
My last significant purchase was my bike. PINK with a basket. Other than that this morning I bought postal stamps - yes can you believe it. I am a nostalgic futurist.