22 Feb 2018
An interview with Drew Green, Chairman & CEO, INDOCHINO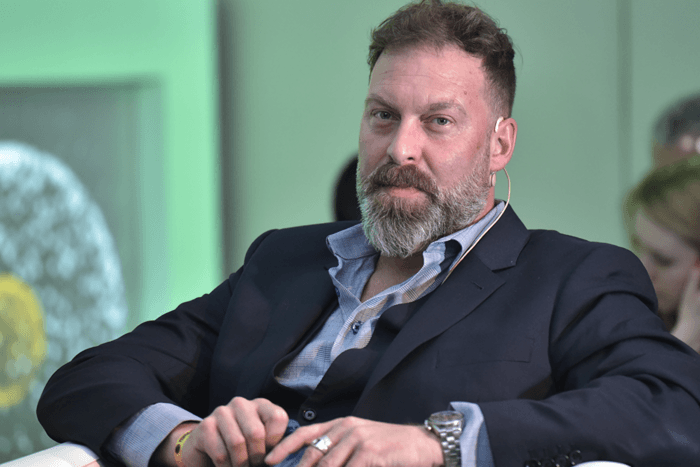 An interview with Drew Green, Chairman & CEO, INDOCHINO
1. How do you think you and your brand are shaping the future of retail?
Indochino was created out of the belief that the luxury experience of ordering custom clothing should be available to everyone. We pioneered a new way for men to order perfect fitting garments and receive them in just three weeks with ease and affordability. There are three ways we believe Indochino is helping to shape the future of retail:
1. Custom as the future of apparel
As the world's largest made to measure apparel company, we've redefined custom clothing for a new generation and disrupted the fashion industry by offering tailored suits and shirts at a price comparable to ready to wear alternatives. Today's consumers are increasingly demanding products personalized to them, and innovation and technology is finally allowing them to access this at a price they can afford. We're excited to see the custom apparel sector grow and expand into new categories over the next few years.
2. Experience over product
At Indochino, the highly engaging personalized experience that our customers enjoy in our showrooms is a part of our overall product. Upon arrival, they are designated their own personal stylist who consults and assists them in designing their suit and building their custom wardrobe. This VIP treatment paired with what was traditionally seen as a luxury product, is something the majority of our customers have never had the opportunity to experience before. We believe this emphasis on creating personalized experiences over impersonal transactions will be the saviour of retail.
2. Clicks to bricks
Indochino is at the forefront a growing wave of pure play ecommerce brands to move offline and open physical storefronts. We've gone through that evolution to ecommerce and now we're seeing a new age of commerce where consumer expectations mean that retailers can no longer rely on one channel to be successful.
Like other web-native brands, when we developed our retail concept at INDOCHINO, we invented a completely new format and experience for our customers. In contrast to most retail brands, because every garment is custom, we don't carry inventory in our stores. This allows us to open stores far more quickly and cost effectively than most traditional retailers. Over the next few years, I predict that there won't be any significant purely online retailers – they'll have to figure out a physical retail strategy in order to succeed.
2. What has been your biggest failure and how did you learn from it?
Selecting the wrong partners to join me in my endeavors. I've been an entrepreneur for as long as I can remember and firmly believe that great partnerships are integral to success and scalability in business. Over time, I've learnt that, like any relationship, building a great partnership involves trust and it's crucial to take the time to get to know the person and/or business inside out. It's also important to find someone with the right skillset, not only for the objective at hand. I know what I'm good at and what I'm not and I now invest the time to seek out complementary partners.
3. What have been your top three lessons learned in business?
Enjoy each day and treat everything you do as part of a journey, not a destination.
Surround yourself with the right people.
BALANCE. I never believed in it before, but being a father and a friend makes me a better person – make sure you take time outside of business for the things that truly matter in life.
4. What do you think is the next big idea in retail?
Customization and personalization. Creating a one-of-a-kind product based on a customer's personal taste, whether it's an item of clothing or a piece of tech, will be the next big thing in retail and we are fortunate to be a part of that.
5. Who within/outside of the industry inspires you the most?
I'm a former athlete so I admire Michael Jordan. Not only is he the greatest basketball player ever, but a renowned businessperson and competitor.
6. And for a bit of fun…
1. If you could pick a superpower, what would it be?
I'd love to fly!
2. What was your last purchase (not F&B) and why?
I just bought Le Bron 15s for my son. We had a lot a fun!