14 Feb 2018
An interview with Karla Gallardo, Co-Founder, Cuyana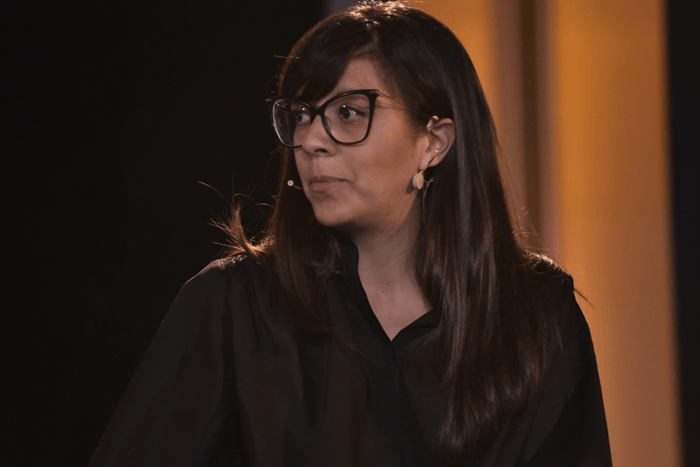 An interview with Karla Gallardo, Co-Founder, Cuyana
1. How do you think you and your brand are shaping the future of retail?
We approach design, craftsmanship and our supply chains with intention and integrity in every step. This was not something that accessible fashion brands had traditionally offered their customers until now. Something that's special about our brand is that the pieces themselves are infused with the stories of the countries in which they were made and the people who made them. We have close relationships with all of our family-run partners. Since we have a relationship with each and every producer, we are able to create a narrative around the beautiful quality and intricate craftsmanship that each piece embodies.
2. What has been your biggest failure and how did you learn from it?
I think the experience of growing a business is full of ongoing successes and failures: there is not one that stands out to me as more insightful than another. I am a big believer in testing as a means of making decisions. Throughout every test that we do as a company, the outcome is either relative success or failure. For example, opening a pop-up in a new market is a thoughtful way of testing whether a permanent store location is the best next step. Through these learnings, we are able to feel more confident and intentional through every business decision we make.
3. What have been your top three lessons learned in business?
Kindness and authenticity are imperative to doing good business.
Data never lies.
Always be thoughtful about how you grow your company—with every step carefully considered.
4. What do you think is the next big idea in retail?
I think the industry is realizing that simplicity, attention to detail and a meaningful customer experience are more important than the next big idea. I think retail has come full circle here, and though there will always be room for innovation and redefining the way we do retail, above all else, it's about the ease in which a customer can be present, enjoy themselves and have an experience that feels personal.
5. Who within/outside of the industry inspires you the most?
My father has always been my biggest source of inspiration. He raised me first and foremost to be a strong woman: to never depend on my partner, to study hard (education is something nobody can take away from you), and finally, to create something meaningful. I was taught to never think of myself as different for being a woman in the workplace, and to think of it as an advantage instead.
6. As a leader, what is your number one objective when it comes to innovation within your brand and/or the retail industry as a whole?
Social responsibility is the foundation our company was built on. Everything that we have set into motion—from the way that we source, the materials that we select, and the way that we do business with our family-run partners—was started with this value at heart. From there, we're able to concentrate on creating beautiful product with a distinct design point of view.
7. And for a bit of fun…
If you could pick a superpower, what would it be?
I would have the ability to be two places at one time. It's a busy life! I wish there were more hours in the day.
What was your last purchase (not F&B)?
A pair of Valentino flats. I have always lived by the fewer, better philosophy when it comes to my wardrobe and lifestyle, but I like to get a little daring when investing in beautiful footwear.