17 Apr 2018
Give them a memory, says Lego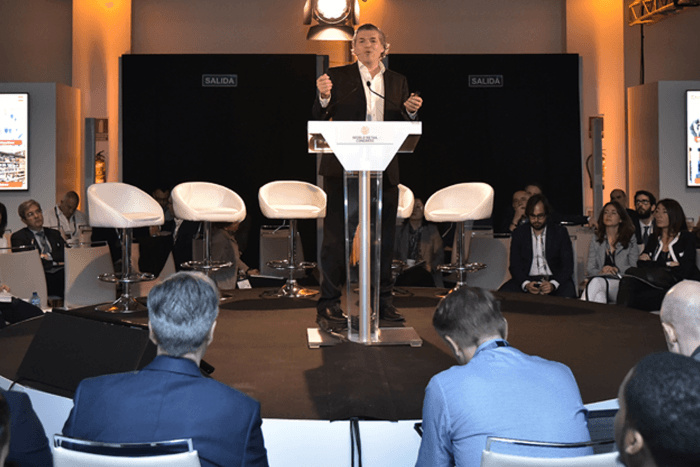 Retailers need to use their physical stores to give customers memorable experiences, Lego's Head of Global Innovation, Martin Urrutia, told the World Retail Congress in Madrid on Tuesday.
"Think about what you want people to remember from their visit to your store," he advised.
Urrutia advised retailers to think of their stores like "another media channel" or a "brand experience centre", which is why Lego offers hands-on brick building at its stores.
"Our ambition is that every time you come to a Lego store you have the opportunity to play and to touch a brick," said Urrutia, who likened the Lego stores to a "large theatre".
He also stressed that visiting a Lego store should be "just as much fun as building the Lego toys afterwards" as he said that the stores are places to feature "what's hot" and a location for storytelling and to "inspire kids".
Urrutia said that a store has two purposes, to meet the fundamental, practical requirements and to create a consumer experience. "It is when these two fit together, just as perfectly as two Lego bricks, that you have the right store experience," he added
"When you create experiences for the stores, make sure they have the chance to create an experience that you want them to share."Those attending the talk were handed six Lego bricks and asked to build a duck with them to show the kind of low-cost fun a retailer could give customers to bricks-and-mortar stores.
The ducks could be different, said Urrutia - but only once the audience had built theirs. "Children are many times more creative than adults," he said. "When you were creating your duck, you wanted it to look perfect!"