19 Apr 2018
Google says techie tie-ups can help profits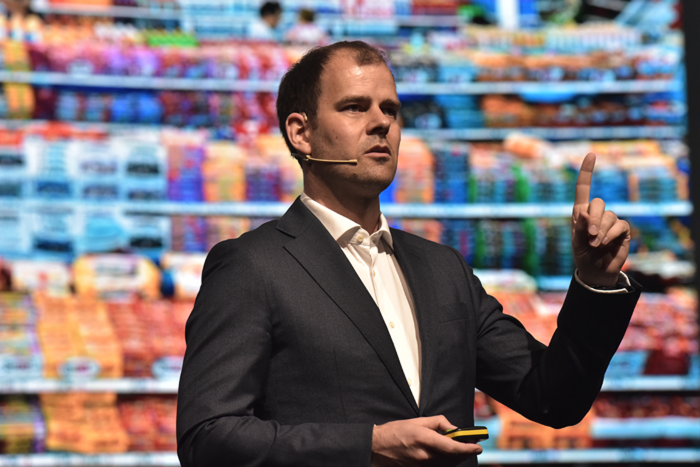 Retailers need to consider working with technology partners to make their websites faster and use the latest data analysis tools to drive up sales, Google's UK Director of Retail and Technology told the World Retail Congress on Thursday.
Some retailers' websites take about 20 seconds to load – the online equivalent of a long queue at a till in a physical store, Martijn Bertisen said. Websites shouldn't take more than three seconds to load, even on a mobile phone or tablet. "Every single millisecond has an impact on the bottom line," he said. "We're obsessed with speed."
Search engines like Google now use artificial intelligence and machine learning to carry out faster searches online and to progressively predict what consumers are looking for, but most retailers aren't large enough to have that kind of knowhow in-house. "Trying to do this on your own as a retailer is doomed to fail", said Bertisen. "We understand the intent of the consumer. Sometimes, when given permission, we actually understand their identity."
Google has partnered with retailers to enable them to drive consumers into their physical stores and to "help retailers show up in the moments that matter". British supermarket chain Asda partnered with the search engine, for instance, to allow Google Assistant to help customers send items to their shopping list using voice commands. In the United States, Google has used Google Assistant to add an item to a list and to complete the transaction.
UK online supermarket Ocado partnered with Google to use machine learning in its customer centre to start analysing its customer emails in order to flag up the urgent ones. As a result, the customer service centre now responds four times faster. Department store chain Debenhams partnered with Google to add items to online shopping baskets 2.5 times faster than previously, said Bertisen.
A critical moment for retailers is the checkout when many lose customers. Google helped ASOS cut the rate of customers abandoning a purchase by 55%.