20 Jun 2019
How to win in a high velocity world – developing retail models for sustained success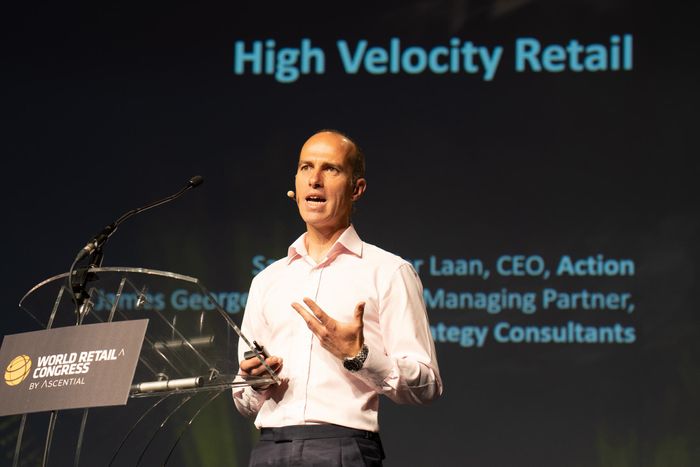 James George, International Managing Partner at OC&C Strategy Consultants, explains why the old retail business model is no long fit for purpose in today's fast changing world. He goes on to identify new retail models that are succeeding in a high velocity world.
It is clear from our 'High Velocity Retail' research that retailers are struggling to cope with the pace of evolution in the industry. 76% of the world's leading retailers believe their model needs to change for them to remain relevant in the next five years. A further 21% said they have doubts about the sustainability of their models. Only 3% of retailers believe their current proposition will remain sustainable in the next five years.
Through analysis of the performance of leading retailers, OC&C has identified four winning business models that can help retailers succeed in a high velocity world. Taken together retailers operating one of four High Velocity models above are growing profit 5x faster than the rest.
Value champions: Retailers need to redefine how they think about their markets to maintain and fuel their scale driven model. The most forward-thinking players are not just driving market share in their current product markets, but developing an 'end consumer' mind-set to create even greater opportunities to leverage their scale.
Platform model: At the heart of the platform model is establishing front of mind customer awareness. Platforms are increasingly becoming 'the starting point' for online shopping missions and are disintermediating search-based platforms in customer acquisition. A core tool in this model is subscription, which ensures consumers do not have to be re-acquired on each individual transaction.
Customer solutions: We believe that retailers will need to shift the conversation with their customers towards delivering outcomes rather than purely delivering product. As increased price transparency undermines the ability of retailers to recoup the costs of these services in price, these businesses will increasingly shift towards subscription.
Retailer as brand: Experience must stay consistent with brand identity and values. Having analysed the primary drivers of outperformance two factors came out on top: a brand's distinctiveness and customer clarity and winners need to be authentic and consistent.
It is clear from our research that there is no single model of retail success and it is down to retailers to choose one that suits them. More importantly, our research shows that winners across the four models are those that focus on being the best at something that matters to their customers: they avoid the pitfalls of going nowhere fast or trying to do everything badly.
You can find out more about these winning models from our High Velocity Retail report presented by James George at this year's World Retail Congress.