16 May 2019
Kroger and Ocado pledge to be number one in E-commerce in USA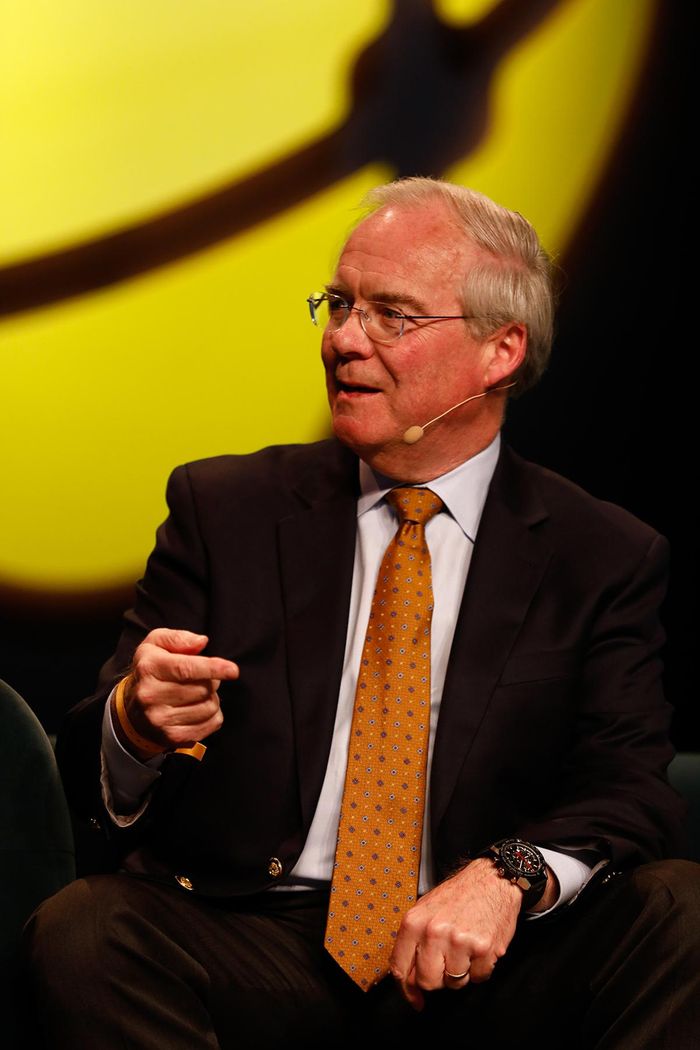 US supermarket group Kroger is aiming to become the number one player in the US ecommerce grocery market following its partnership with Ocado
Kroger is targeting fast-track entry into the grocery ecommerce market after agreeing a partnership deal with UK-based Ocado, according to Rodney McMullen, Chairman and CEO, Kroger, speaking at the penultimate session of World Retail Congress today.
The companies have announced the locations of three distribution centres out of an initial phase of 20, as the companies ramp up with the eventual aim of national coverage. The three markets chosen represent a strong, medium and new market area for the supermarket group, so they can compare performance.
McMullen said that while he had considered launching the company's own ecommerce platform, he reasoned "why take five years to get to where Ocado is now, not where they will be in five years?"
He said: "Everything starts with the customer. The customer increasingly wants to engage with you in multiple ways. We decided we couldn't do it all alone, which is why we partnered with Ocado and why we now look at collaborations."
While he said the company is still evaluating how the online business could be as profitable as the stores business, he said that as a business you have to take such steps, "You partner with your board and your shareholders. Historically every 12-14 years you have to reinvent your business anyway but I can see that changing, or perhaps that we will be in constant evolution. Transitions will be non-stop."
For convenience we would view restaurants as much of a competitor as another grocer.
We looked at our brands rather than private label, for example we created the largest organic brand into the US. These may require multiple partnerships.
Tim Steiner, Founder and CEO, Ocado, added of the latest expansion for the ecommerce platform, which now operates across multiple markets: "Key for us was that we'd spent 19 years learning but wanted to expand across the world. With Kroger, it was the ambition of Rodney and his team to win at ecommerce that attracted us, which meant we could put our strengths together."
On sustainability, McMullen said that he also felt that the partnership with Ocado would help: "I'm impressed by the progress they continue to make. They use technology to be massively efficient," he said.
This chimes with Kroger's own efforts in food waste in a country where McMullen said 40% of food produced is thrown away, while one in eight go to bed hungry.
"Everybody needs to do what they can," he said. "We committed that by 2025 in the markets we are in there will be zero food waste. We partner with Feeding America, who have the connections to do what we can't do on our own, and through this provided 300 million meals last year."