18 May 2018
Retail skills needed to address hunger in Africa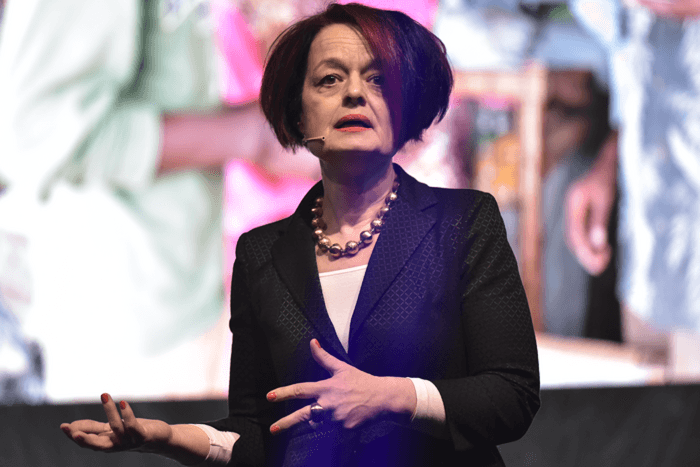 Corinne Fleischer, Director, Supply Chain, United Nations World Food Programme, called for retailers to help the organisation alleviate hunger in an impassioned address to the World Retail Congress in Madrid this morning.
Fleischer said that the organisation has made a shift from 95% in-kind benefit to 30% cash in many poverty-stricken markets and decsribed Syria as "the big change" in policy, when the body worked with retailers to improve the supply chain and to bring down prices.
"This helped not just the people who we aimed at, but also local customers," she said. "Developing the retail sector is a potential game-changer for eliminating hunger. Poor people spend 70% of their income in markets; of which 50% is on food."
By dropping prices by 10% through increased supply chain efficiencies, millions can be pulled out of poverty, she stressed. "But it has to be done by scale. Our aim is to work ourself out of a job," she said.
Citing different approaches to different markets, she said that in South Sudan delivering food directly costs 60% less than the local retail shacks. "The market is not there, it's better to bring the food," she said. "By contrast, in North Sudan, the difference is 10%, so as we develop the local retail then the prices will drop. The local logistics is not organised at all."
However, Fleischer questioned where support from global grocery groups was in Africa. "There are retailers who need to transform the supply chain but we don't see you them in sub-Saharan Africa," she said. "Why is that? So the focus continues to be the small independents and the middleman."
She said that relationships with local retailers meant the body had helped them and ensures they comply with regulations but that large, organised retailers could transform the cost base of retailing in such markets.
"Africa is coming up, we can help and you have the skills we need," she said. "We want you to join us for a world without hunger."