17 Apr 2018
Spanish Prime Minister opens World Retail Congress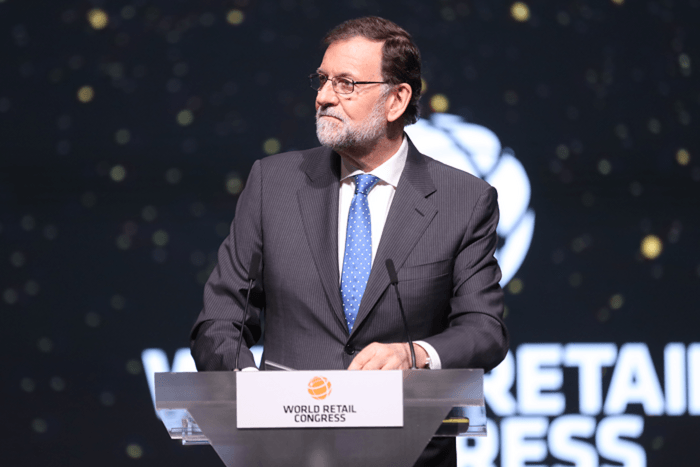 The Spanish Prime Minister stressed the importance of retail and digitisation to the Spanish economy.
Retail, the digital revolution and Spain's success as a tourist destination were the key themes from Spanish Prime Minister Mariano Rajoy's opening address as he inaugurated the 2018 World Retail Congress yesterday, the first time the Congress has been back to Spain since its debut in Barcelona.
"For the government of Spain, working together, we are embracing the digital revolution, the benefits to our economy and jobs. For Spain digitisation represents new opportunities and allows us to have more freedom," he said.
Mariano stressed that the government wants to guarantee access to the internet to the whole Spanish population, wherever they live and that through a multi-department plan is trying to ensure that the digital revolution reaches all parts of economy.
He also emphasised the leading role in tourism held by Spain and said Rajoy said that he would like to see this translate into a strong tourism retail market.
World Retail Congress Chairman Ian McGarrigle pointed to the high level of disruption in the retail market, since last year Amazon has acquired US grocery specialist Whole Foods, China has continued to rise in prominence, while many retailers continue to reduce their number of stores.
"The heart of this retail sector is not just changing but sometimes the fundamentals no longer apply," he said as he welcomed delegates to the Congress.