18 Apr 2018
Store apocalypse? Not just yet for retail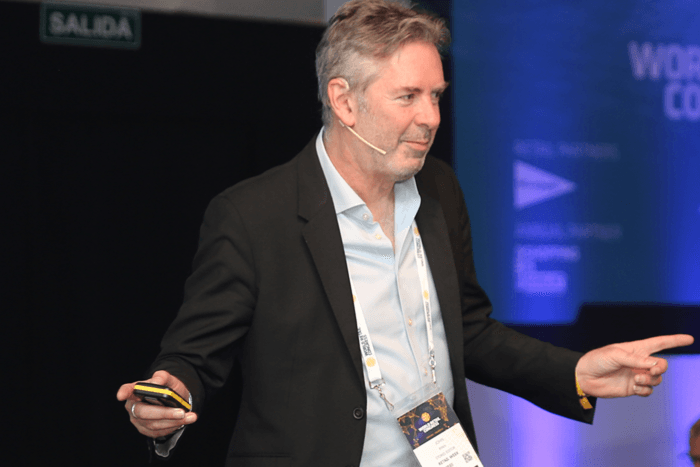 Store design specialist John Ryan told delegates at the early morning session at World Retail Congress in Madrid today that the death of stores is being over-hyped.
"We hear that if as a customer we are not engaged then we don't count. We also hear that retailers are here not to sell us stuuf, but to save the planet," he said. "I would say that's hogwash."
While Ryan acknowledged the competitive retail environment and the trend towards flagship stores and flagship destinations, he said this is nothing new. "There are too many shops but then there have always been too many shops. It is the nature of a competitive market," he reflected.
Ryan's session took delegates on a tour of new concepts, from hybrid formats to experiential stores, using the Debenhams department store in Stevenage, UK, as an example of what can be achieved on a very limited budget. The store features a large light installation assembled from fluorescent tubes found stored at the group's London flagship, while its click-and-collect includes a rail of clothes customers may like, based on their online selections.
He picked out projects from around the world where retailers had rethought their formats and approach, to create attractive and relevant interiors with strong visual merchandising.
"People tend to over-complicate things," said Ryan. "The lesson is, keep it simple and make it look good."