18 Dec 2019
The Three Pillars of Success in Retail 2020
Retail and Consumer Industries are in a volatile state of transformation and change. Over the last seventy years three distinct retail business phases can be identified.
Until 1950, retail had a captive audience, the economy and its retailers were producer led and demand constrained. From 1950-1994, the retail Industry began the transition to consumer- centricity, for the first time, with supply constraints removed, and distribution networks unleashed, brands had to create demand for their products and the advertising agency was born. In 1994 Amazon was founded and since then ecommerce has been transforming the nature of retailing. Underpinning these changes throughout this era, new formats such as discounters, big box retailers, specialty retailers and fast fashion retailers have collectively redefined the industry at various stages.
Undoubtedly, ecommerce has catalysed change in retail, and physical retailers who failed to embrace the new reality have struggled and, in many cases, failed. However, the 2008 recession accelerated the impact of the seismic shift that was occurring in retail and to win in 2020 retailers must embrace new concepts and approaches. Retailers who win in 2020 and beyond will be those who conceive different concepts and approach their consumer in new ways. I summarise these concepts in three pillars – Community, Connection and Cool. You will note that Consumer is not one of them, yet consumer-centricity is at the heart of all of these concepts. The transition from producer led to consumer led has already occurred. The music stopped somewhere in a smoke filled Mad-Men inspired room in the 1980s. It's not however as simple as focusing on the consumer, the how is now the most important.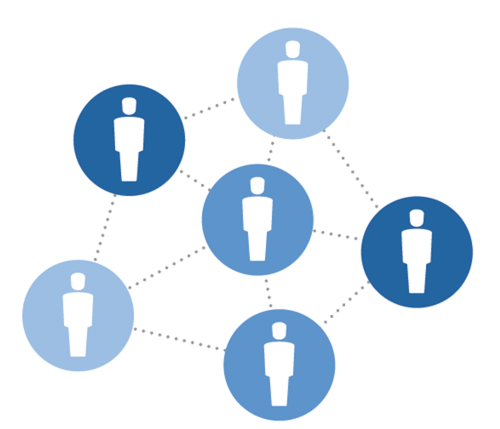 Community
For me community means two things. Firstly, consumers in the new paradigm connect to retailers and brands they feel share their values. Warby Parker's "Buy a pair, give a pair" program and the Toms shoes concept prioritise giving back in addition to delivering quality products. They have realised that today's consumer seeks out brands which not only reflect their lifestyle but share their values and embraced that as a foundational part of their merchandising strategy Secondly, brand communities have become powerful tools for promotion and collaboration. In retail's second wave from 1950-1994, consumer and retail industries alike realised the balance of power had shifted from the producer to the consumer. However, throughout the 2000s – the means by which brands and retailers connected to consumers became increasingly diverse.
Branding formerly meant traditional media buys, billboard advertisements, magazine ads, and move placements. The sources of product affinity became increasingly ethereal. Modern consumers are as likely to be influenced by a YouTube star or Instagram influencer as a traditional media ad. Online communities such as Sephora's Beauty Forum are powerful platforms used by consumers to share reviews, best practices, insights and opinions. Consumers shopping on Amazon consistently refer to the online reviews posted by the larger Amazon shopping community to rate products and make buying decisions.
Retailers and brands who embrace customer values and leverage communities to learn from and connect with their consumer, will drive competitive advantage and win in the new paradigm.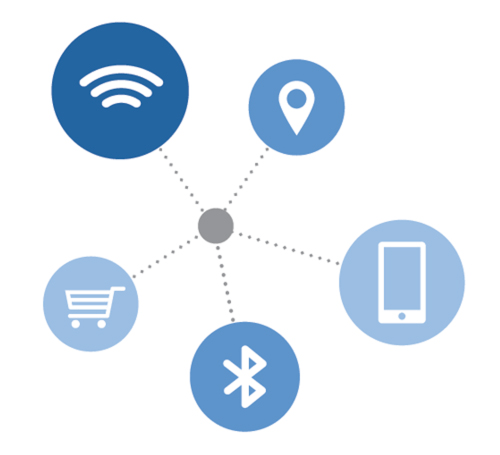 Connection
It's clear that retailers who will thrive in 2020 will need to develop ever deeper connections to their guests, brand partners and associates. Much of what consumers love about the online experience has to do with connection --- a deep understanding of their shopper journey, interests, purchase history and stated preferences aggregating to individualised experiences and recommendations which drive closer affinity to retailers and their brands. For brands – the online experience provides an increasingly valuable feedback loop directly with consumers which enables brand developers to test and experiment with new concepts, collaborate directly with their consumer, and take calculated risks with limited scope.
New in-store technologies allow deeper levels of connection to consumers, associates and brand partners through electronic shelf labels enabled with NFC, locationing, connected shelf edges, Bluetooth Low Energy beacons and various types of connected promotional displays. With these emerging technologies in place In-store retailers can enjoy the same advantages as online retailers in being able to connect directly with shoppers and deliver individualised experiences through their mobile device. This combined with the physical immediacy of products and instant delivery can drive significant competitive advantages for the in-store retailer.
Fundamentally, in-store retailers who create unique and personalised experiences for their shoppers will thrive in 2020. Consumers crave unique experiences and connection and connected stores can deliver this experience.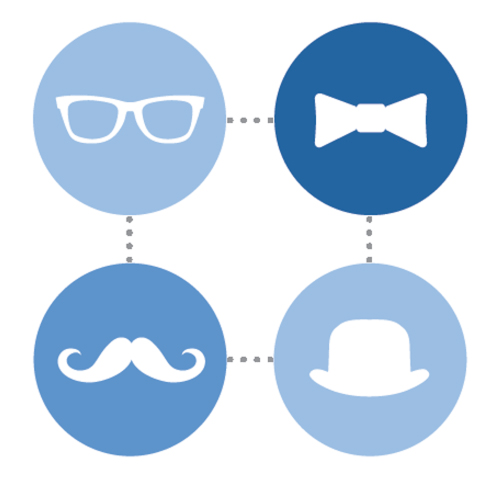 Cool
At the end of the day, no amount of new technology, connected experience or brand values can compensate for sub-par merchandise. While retailers must continuously innovate with formats, delivery mechanisms, in-store experiences and channels, fundamentally, it's about the merchandise.
Retailers who deliver unique and engaging products will always triumph, even if community and connected experience become table stakes. But what does that mean in 2020?
The retailers who thrive in 2020 will be those who innovate around merchandise, experience and service. For example, Gucci DIY custom merchandise is a great example of already cool merchandise which is enhanced by a personalised option. New technologies like AR (augmented reality) are already delivering new experiences in retail. For example, Lacoste's LCST AR App enables shoppers to virtually try on trainers. Gelson's Markets Sip and Shop is a great example of service innovation. Shoppers can enjoy a glass of wine at the Gelson's bar while an associate picks their basket and delivers it to their car. These kinds of innovative models will characterise the winners in 2020.
Conclusion
Despite volatility, turmoil and increasing challenges from online competition, the rise of digitally native brands and brand partners who are increasingly looking to directly connect with the consumer, there is a great future for in-store retail. Those who innovate, focus on the consumer and deliver cool merchandise, experience and service will thrive.