18 Apr 2018
Williams-Sonoma CEO named Woman of the Year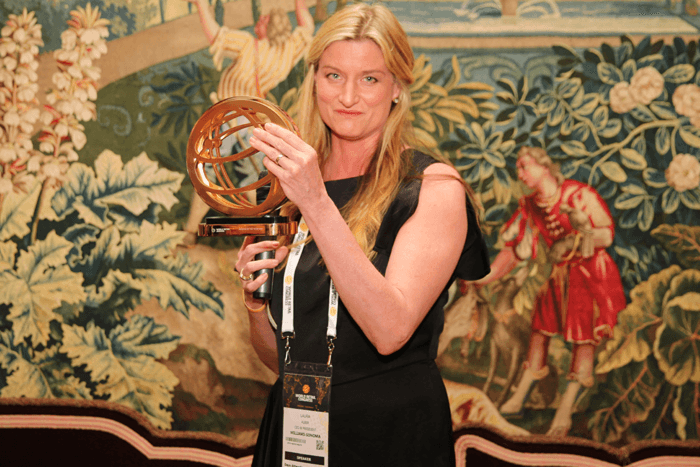 Laura Alber, Chief Executive of Williams-Sonoma, which runs the US retail chain Pottery Barn, has received the World Retail Congress' Woman of the Year award 2018.
Alber joined Pottery Barn as its Senior Buyer in 1995, going on to a newly-created role as President of Williams-Sonoma, leading its global supply chain, distribution and logistics before becoming Chief Executive in 2010.
"Under her leadership, Williams-Sonoma has become one of the US' largest omni-channel retailers", said Lucy Harris, Partner of Clarity, who presented the award. Online sales reached about half the mix four years after Alber took over.
She has spearheaded franchising of Williams-Sonoma brands in the Middle East, the Philippines and Mexico and the retailer now makes turnover of $5.3 billion.
"One of her team said watching her ascend through the ranks of Williams-Sonoma to be such a powerful Chief Executive is incredibly motivating. 'It gives me confidence as a woman to know that anything is possible'," Harris said.
Harris presented the award at the Women's Networking Event for the Congress, which was hosted at the Teatro Real opera house in central Madrid.
Women delegates attending the event heard from Caroline Issa, who worked as a management consultant in the retail sector before joining Tank Magazine where she works as publisher and creative director.
She told her audience how she ended up co-designing fashion for LK Bennett, including the famous kitten heels worn by British Prime Minister Theresa May.
She built a massive Instagram presence even before she knew where it might lead. "The trick is to have the same opinion as everyone else before they have it," she said.