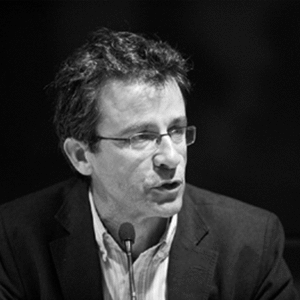 Alfred Vernis
Sustainability Academic Director
,
Inditex
Alfred Vernis brings over 25 years of social and sustainability innovation in teaching, research and consulting. He is currently the Sustainability Academic Director for Inditex Group (ZARA). He and the sustainability team lead the strategy and execution of the group sustainability agenda. Now their main challenge is proposing sustainable solutions at every stage of the supply chain. Working with designers, producers, governments, employees, consumers, competitors, NGOs, universities and suppliers to take action in making sustainable the fashion industry.
Alfred started his career in the third sector and then moved to the University. He has an entrepreneurial spirit and help things to start and grow. In the last twenty years, with the support and collaboration of many professionals, Alfred have created several programs at ESADE Business School in the nonprofit and social entrepreneurship field. His last project before joining Inditex was a pioneer program to help social enterprises to grow in Spain and Latin-American.
He and his family live in Barcelona, near the Mediterranean Sea. He has a Ph.D. from New York University and several postgraduate courses from the Kennedy School. In his spare time, Alfred like to volunteer and he is on the Board of the Lealtad Foundation (Madrid) and Balia Foundation (Madrid). He has served in several boards in different Spanish nonprofits, and has published several books about nonprofit management, public-private partnerships and social entrepreneurship. Alfred's has consulted for different multinational corporations, NGOs and public sector organizations.