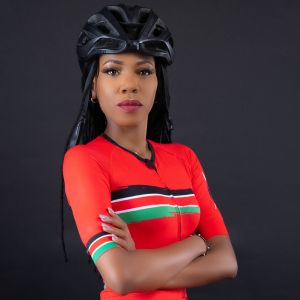 Alice Kivuva
Founder and CEO
,
FiveStars Africa Sports Apparel
Alice Kivuva- Allie is a twin mommy, pet enthusiast, an avid cyclist (Her cycling personal-best is a 250km 10hr ride.) and she's a Sports-preneur.
She is the founder and CEO of FiveStars Africa Sports Apparel. An apparel brand that celebrates the authenticity, creativity, color and art of the African culture through sport.
Alice has over 15years experience in the marketing and communications fields and has worked in the aviation industry, non-governmental organizations and multi-national businesses. She holds a Bachelor's degree in Business Administration and is embarking on a masters in International Relations and Diplomacy.
Alice has always been passionate about entrepreneurship and linking it to her love for her African continent. Her ventures are centered on her heritage;- a celebration of her culture, roots and art. She believes in the transformational power of sports and its ability to inspire, strengthen and cultivate personal growth.