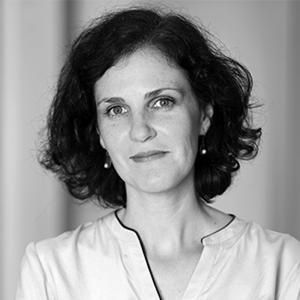 Barbara Martin Coppola
Chief Digital Officer
,
Ingka Group
Barbara Martin Coppola is Chief Digital Officer at Ingka Group. Ingka Group, is a strategic partner to the IKEA franchise system and the world's largest home furnishing retailer. Ingka Group owns and operates 367 IKEA stores in 30 markets (FY18) under franchise agreements with Inter IKEA Systems B.V.
Barbara started her IKEA career April 2018 and has the overall responsibility for digital within the Ingka Group. She comes with 20 years of technology experience spanning more than nine countries. Prior to IKEA, she held leading positions in several global businesses such as Google, Youtube, Samsung and Texas Instruments, and brings a strong customer focus in combination with digital & tech capabilities. Barbara has an engineering background and comes with a successful track-record in growing and transforming businesses.
Barbara has a Master of Science in Telecommunications Engineering from Universidad Politecnicade Madrid, a Master of Science in Mobile Communications from E.N.S.T (Telecom Paris), and an MBA in Business Administration and Management from INSEAD. She is also a graduate of the Advanced Management Program at Harvard Business School.
Barbara is married to Max and they have two kids. Her passion is traveling and music.