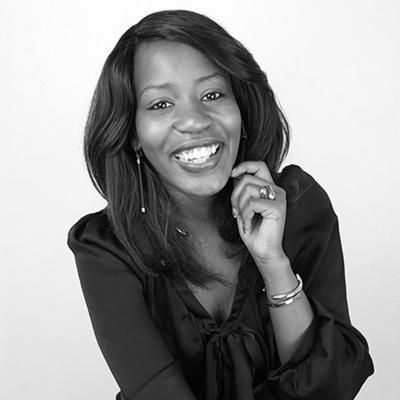 Catherine Mahugu
Catherine Mahugu is a globally acclaimed, award-winning entrepreneur. She is a software engineer by profession and changemaker by passion. Catherine is a certified human-centered design expert, a skill acquired at Stanford University and has been involved in various ICT for Development projects.
Currently, she is the founder of Chiswara (www.chiswara.com). Chiswara is an e-commerce that offers a more equitable coffee experience by selling specialty Kenyan coffee to the international market. Chiswara is reinventing the coffee supply chain to benefit coffee farmers and drinkers alike, and was born after Catherine witnessed Alibaba's Rural Taobao initiative in China. The tech titan is helping to raise living standards in the Chinese countryside by providing ecommerce access for millions of residents. Partners committed to the company's growth and impact include Alibaba, UNCTAD, International Finance Corporation (IFC) and the Egyptian Ministry of Investment and International Cooperation (MIIC).
Catherine Mahugu is also the Founder of Soko (www.shopsoko.com). Soko is an innovation in fashion & technology; an ethical fashion brand that expands access to economic opportunity for artisans in emerging economies. Notable press that has featured Soko products include Vogue and Glamour magazine. Celebrities such as Michelle Obama, Lupita Nyongo, Nicole Kidman, Oprah Winfrey and Emma Watson have been styled with Soko's jewellery.
An in-demand speaker, Catherine's practical experiences, creative use of multimedia and her enthusiastic & passionate delivery, have proven to be a winning formula for tens of thousands of conference attendees including the Economist 2016 conference and Harvard 2017 conference.
Catherine is an UNCTAD and Alibaba eFounder fellow, Queen's Young Leaders advisory mentor, an International Telecom Union (ITU) Innovators fellow, the United Nations specialized agency for information and communication technologies – ICTs, a World Bank Fellow through infoDev and an Ashoka-American Express Emerging innovator fellow.
She was featured in Forbes Magazine as one of the top 30 under 30 entrepreneurs. And, by BBC as one of the top 100 women. She has also been featured on CNN, CNBC, Vanity Fair Marie Claire, South Africa Airways in-flight magazine, World Bank and other mainstream media. However, it is not these accolades that define her, but rather the impact that she has through her work.