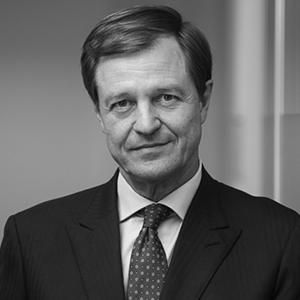 Christian Verschueren
Director-General
,
EuroCommerce
Belgium
Dr. Verschueren has been Director-General of EuroCommerce since July 2011. In this function, he is the chief spokesperson for the retail and wholesale sector. As head of a team of 20 professionals making up the EuroCommerce secretariat, he leads and coordinates major advocacy and communication activities at the EU level.
Before joining EuroCommerce, Christian Verschueren led ACE, the alliance for the beverage carton industry. Between 2000 and 2007, he was Director-General of CropLife International, the global federation of the plant science industry. Prior to that, he occupied various management and leadership positions in FEDESA and COMISA (now IFAH– Europe and IFAH), the European and global associations for the veterinary pharmaceutical industry.
Dr. Verschueren graduated as doctor of veterinary medicine at the University of Liège, Belgium. He also qualified as veterinarian-specialist in internal medicine and for companion animals. He holds a PhD from the University of Utrecht, the Netherlands.
Dr. Verschueren is a guest lecturer at HEC Paris. He is also an ambassador of WWF
Belgium, a Board member at Vétérinaires Sans Frontières (Veterinarians without Borders), a
development NGO and at Natagora, a nature conservancy organisation.