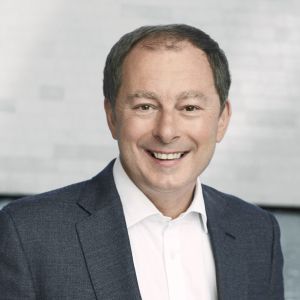 Christopher de Lapuente
Chairman and CEO, Selective Retailing Division
,
LVMH
France
Chris is an economics graduate of the University of Buckingham. He joined Procter & Gamble in 1983, holding positions of increasing responsibility in many different countries, including the UK, Spain, Turkey, Germany and Switzerland. In 2004 he was appointed Group President of the Global Hair Care division.
He joined LVMH in 2011 as Chief Executive Officer of Sephora.
Chris de Lapuente is currently Chairman and Chief Executive Officer of the Selective Retailing Division of LVMH.
He has been a member of the LVMH Executive Committee, since 2011. »
SELECTIVE RETAILING DIVISION : LVMH CUSTOMER-FOCUSED STRATEGY
The Selective Retailing Houses in the LVMH group all share a single objective: transform shopping into a unique experience. With specialist product selection, upgrading of stores and services, constant innovation, digitalization and personalization of relationships, customers are the key drivers for their daily activities.
Operating in Europe, the Americas, Asia and the Middle East, our Houses are active in two spheres: retail designed for international traveler customers (travel retail), DFS and Miami Cruiseline; and selective retailing concepts represented by Sephora, the most innovative name in the world of beauty, and Le Bon Marché Rive Gauche, the department store with a unique atmosphere located in Paris.