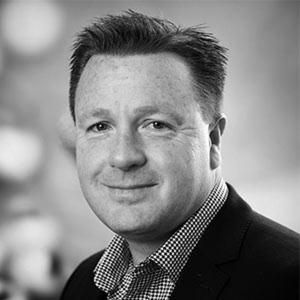 David Allen
My Name is David Allen.
I am 50 years old and an Australian Citizen currently residing in Copenhagen Denmark. I am married and have 3 children. My wife's name is Alison and my 3 children's names are Jesse aged 23, Billy aged 19 and Lili aged 17 years.
I work for PANDORA Jewellery based from the Businesses headquarters in Copenhagen. My Family and I relocated to Denmark from Australia in August 2015 and my current role is the President of EMEA, consisting of Europe, Russia, Middle East and Africa.
I have worked in the Retail Industry from the age of 18, for a number of different Australian Retail Companies. I have worked in the apparel, footwear, consumer electronics, sportswear, lingerie and jewellery industries.
I started working for Mathers shoes at the age of 18 as a shop floor sales associate, became a Store Manager, spent some time as a Merchandise Planner and District Manager all with Mathers Shoes.
The key roles I have held in my career to date include
National Retail Manager for Bras n Things – lingerie company consisting of more than 150 retail stores and $120 million in annual sales
National Sales and Operations Manager for Colorado Adventurewear – apparel company consisting of more than 100 retail stores and $140 million in annual sales
Regional Manager Dicksmith Electronics Woolworths (Victoria / Tasmania / South Australia) – consumer electronics company consisting of more than 100 retail stores and $200 million in annual sales
Regional Manager Dicksmith Electronics Woolworths (NSW / ACT) – consumer electronics company consisting of more than 120 retail stores and $450 million in annual sales
General Manager Store Operations for Pretty Girl Fashion Group – ladies fashion apparel company consisting of more than 400 retail stores and $200 million in annual sales
President and CEO PANDORA Australia and New Zealand – jewellery company from 2012 to 2015
Current role President PANDORA EMEA (Europe, Russia, Middle East and Africa)