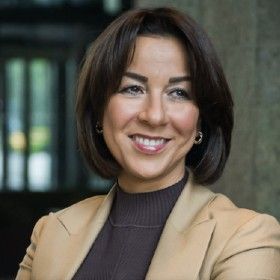 Hajir Hajji
Hajir Hajji has been Chief Executive Officer of Action since January 2022. She started her career at Action in 1997, only a short while after the company's foundation. As Director Store Operations and as Commercial Director she was particularly instrumental in the company's accelerating growth trajectory.
Action is the fastest growing non-food discounter in Europe. Currently present in 11 European countries, Action is serving 15 million customers weekly in close to 2,300 stores with a surprising, ever-changing range of more than 6,000 products in 14 categories at the lowest price. Customers love Action, because Action offers daily essential products and products that enrich their lives to those who cannot or don't want to pay more. Through its Action Sustainability Programme, Action focuses on making sustainable products to everyone.
Action: small prices, big smiles.