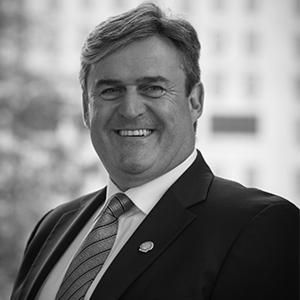 István Kapitany
Global Executive Vice President
,
Royal Dutch Shell
As Shell's Global Executive Vice President, István Kapitány is responsible for the largest mobility retail business in the world with a network of more than 45,000 sites and operations in over 80 countries. In his business, 500,000 front-line champions serve more than 30 million customers every day and sell 200 billion litres of fuel, 250 million cups of coffee, 350 million cold drinks and 450 million snacks each year, processing 12 billion transactions (equivalent to more than 1 for every person on the planet).
István leads a business larger than Carrefour, Starbucks and GAP put together. In addition, he is Shell's Downstream Director for Europe and Africa, with responsibility for all Shell's Downstream activities in these regions. He is also Chairman of the supervisory Board of Shell Deutschland and Director of the Supervisory Board for Brazilian energy company Raízen.
István is engaging, charismatic and warm. Every year he works an 8-hr shift in a petrol station serving customers, making coffee and cleaning up. With his first- hand experience, he is passionate about offering customers tangible choices for their journeys as the world transitions to a lower carbon future. As such, he has boosted electric vehicle charging and other lower emission energy solutions onto Shell forecourts around the world, including simple ways to offset carbon, whilst lower emission vehicles become mainstream.
To him, it is people that make the difference real. He oversees one of the industry's largest employee awards programmes and is heading a new global initiative aimed at transforming the quality of customer service across the entire Shell Retail operation. As a key member of Shell's Brand Executive Committee, he is intimately involved in shaping what the company stands for and an advocate of humanising the Shell brand.
In a 30-year career at Shell – he joined the company in Hungary in 1987 – István has held senior office across Shell businesses and geographies.
In his private time István enjoys reading, studying history, playing soccer and tennis, and spending time with his wife and two daughters.