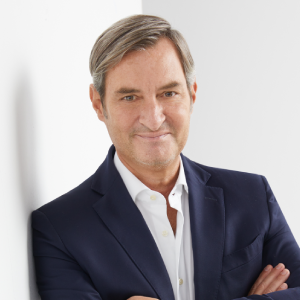 Jaume Miquel Naudi
Chairman & CEO
,
Tendam
Spain
Jaume Miquel is a senior leader with extensive experience and outstanding track record in turnaround and growth projects within the fashion industry at global level.
He joined Tendam in 2006 as Women'secret General Manager.
In March 2016 he took additional responsibilities as General Manager of Cortefiel and Pedro del Hierro brands in order to effectively reposition both brands and recover a path of growth. By September 2016 he was promoted to Chief Executive Officer for the whole Group, from this position he has been successfully leading the group transformation and fast growth. By June 2019 he took additional responsibility as Chairman of the Group.
Before joining Tendam, he held senior positions in Timberland, Levi's and Dockers at international level. Prior to that, and just after concluding University he worked in the advertising field in BBDO Spain, being exposed to multiple sectors (banking, FMCG, fashion…)
With more than 25 years of experience in the fashion industry he is passionate about brand building, strategy, transformation process and building first class teams to drive success to the organisations he served.