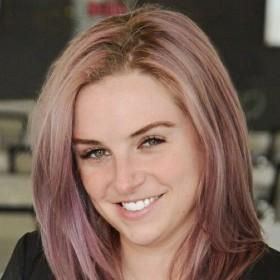 Jenna Menking
Jenna Menking is the founder of Crosswalk, a dynamic consumer insights agency based off of proprietary consumer profiling technology. Crosswalk's mission is to help brands understand consumers at the deepest levels, utilizing observational consumer data to analyze what a consumer does, instead of what they say they do.
Jenna is a seasoned leader in the digital space, a serial entrepreneur, and computer programmer. She successfully built, ran, and sold Black Sheep Social Media Group, one of the world's largest celebrity social media agencies, to media conglomerate IPG (InterPublic Group).
With a wealth of first hand knowledge of the digital landscape, Crosswalk was founded on the idea that consumers of present day live their lives online and there is a wealth of knowledge to gain by observing their actions.
Elle Magazine called Jenna "One of the most influential digital players of our generation."