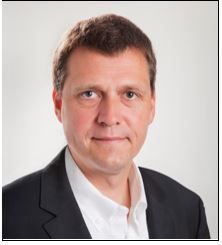 Joerg Wienke
VP Global Retail Marketing
,
Shell
As VP Global Retail Marketing and Chairman Shell Brands International, Joerg Wienke is responsible for the retail customer experience of over 30 million customer transactions daily in over 44,000 locations around the world.
Joerg's role is to ensure all these transactions occur with the same high standard of customer care whether they are B2C, B2B, through CRM loyalty, digital and social media, payment solutions or via Shell's connected car initiatives.
In 2014 Joerg was appointed VP Downstream Operational Excellence and in 2017 VP Downstream Contracting and Procurement, and is passionate about efficiency through technology. Before this he was General Manager of Retail for Germany, Austria and Switzerland based in Hamburg and delivered significantly improved results by scaling up successful local operations.
Two years as Project Manager Downstream Nordics in Copenhagen was preceded by a role as Retail Director in Denmark, where his commitment to innovation contributed to his introduction of mobile payment in 2004 to Danish subsidiary Metax. As Marketing Manager in Hamburg, Joerg was instrumental in the development of one of the first ever unmanned car washes, operated by students in a call centre via video link.
Joerg's Shell career began in IT in 1991, using his degree in computer science and economics, before he moved on to an account manager role in Shell Chemicals.
Joerg is married, with two daughters, and lives in London. He is happiest on the water, having been a rower for the national team in his student days, and nowadays enjoys sailing.