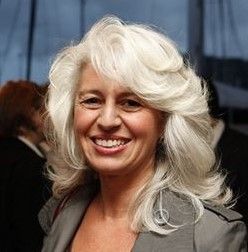 Magda Espuga
CEO
,
KISS Retail Management Consulting
Magda is founder and CEO of KISS RETAIL Management Consultant, the Spanish member at EBELTOFT GROUP, and has an extensive experience in business transformation.
Over the last 20 years Magda has been working with Brands and Retailers across sectors helping them to define and implement their strategies. She is an expert in smartly creating attractive retail concepts with optimizing operations for more efficient business models.    
Some of KISS RETAIL top clients she advises include: ZARA, INDITEX, MEDIA MARKT, TOUS, AREAS, B/S/H, SODEXO, PUIG and CARREFOUR among others.
Earlier in her career, Magda has been Marketing Director at PEPSICO, PIZZA HUT and GENERAL OPTICA. 
Magda is passionate about value-driven entrepreneurship and transformative business with positive impact. She believes that all organizations must not only reinvent the way we produce, sell, consume and waste, but accelerate action plans towards sustainability to contribute to a more circular economy model.