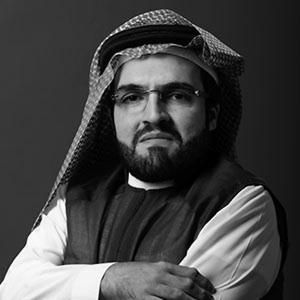 Majed M Al Tahan
Founder and CEO
,
AYM Commerce & Danube Online
Majed M. Al Tahan is an award-winning entrepreneur and young e- commerce leader in the Kingdom of Saudi Arabia with a great passion to impact the apps market.
A first mover in the Kingdom to tackle the e-commerce grocery space, from an early age, he was eager to build his own businesses and take the entrepreneurial plunge. After graduating university with an architecture degree, he began his early career in real estate development before making the move to technology and e-commerce.
Majed recognized that e-commerce was the missing element in the Saudi retail landscape and he grabbed the opportunity to begin his journey to build the first ever online service for grocery shopping in the Kingdom in
partnership with the BinDawood group. In 2016, he co-founded Danube Online and founded AYM Commerce as the platform to power the technology needed to revolutionize the Middle East's e-commerce grocery space. Within one year of launch, Danube Online and the Danube App had redefined the grocery retail landscape in Saudi Arabia and won 'Retail Technology of the Year' award at the Seamless Awards, 2018, where AYM Commerce was also named 'Start Up of the Year. AYM Commerce acts as a growth engine for partners by building extraordinary digital and online technologies that expand their businesses. AYM works with some of the world's most prominent brands, including global multi-nationals, across a network of over 12 countries in the e-commerce and loyalty space. AYM also manages Saudi Arabian telecommunications services company Mobily's loyalty platform, the Neqaty program.
In February 2019, Majed was recognized for his achievements and contribution to Saudi Arabia's economy when he was awarded 'Young CEO of the Year' at the Saudi Top Achiever Awards in collaboration with the Jeddah Chamber of Commerce. Danube Online also won the 'Industry Excellence' award in the food & beverage category at the Saudi Top Achiever Awards. At the 2018 Seamless Awards, Majed M. Al Tahan was awarded 'Digital Leader of the Year' for his vision in launching the biggest and most efficient e-commerce grocery platform in the Middle East, Danube Online, and founding AYM Commerce to power Danube Online. Majed M. Al Tahan thrives on excellence and believes in people first. He has consistently inspired and motivated the AYM Commerce & Danube Online teams.
Today, at the helm of Danube Online and AYM Commerce, he's focused on developing the technology behind the e-commerce app and spearheading the transformation of the grocery shopping space.