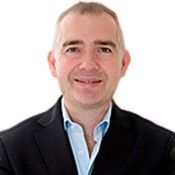 Mark Faithfull
Editor
,
Retail Property Analyst
United Kingdom
Mark is a long-standing journalist, speaker and consultant specialising in global retail and retail real estate strategies, with a particular focus on retailers' changing requirements for stores in an age of disruption.
Mark is editor of European investment title Retail Property Analyst, editor of the publications produced by Europe's biggest retail property event, MAPIC, and global retail summit World Retail
Congress.
He contributes regularly to a range of business and retail publications including the Economist
Intelligence Unit, Design: Retail, Retail Week, Stores + Shops and FTSE Global Markets.
He also speaks regularly at events around the world, with engagements including briefings in Sydney, Melbourne, Chicago, New York and London, MAPIC in Cannes and the South African
Council of Shopping Centres in Johannesburg.