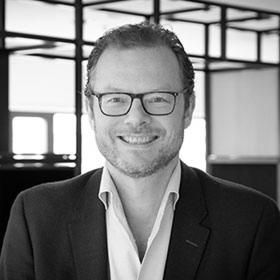 Robert Spieker
For 25 years, Robert has been working side by side with international board and management teams of leading retailers with one single goal: customer centricity.
Currently, Robert is leading the IG&H retail practice. IG&H is a fast growing consultancy specialized in digital end-to-end transformation within retail. Over the years, he has focused on making an impact in the most business critical retail processes needed to deliver customer centricity such as fulfilment, buying & merchandising and operating on- and offline channels. Today, a lot of his work focuses on digital replatforming, which combines the application of AI and low-code, and making retail organizations more agile and more relevant and customer centric. Prior to IG&H, Robert worked at Accenture and Booz Allen.
Robert is a true citizen of the world. Exploring the major cities around the world is a true passion, always on the lookout for new innovations that provide a better quality of life. Amsterdam and Tokyo are his family's home turfs, each considered as unique innovation laboratories for the retail ecosystem. His ultimate passion: Making a contribution towards a sustainable and more socially inclusive retail business. This has led him to a.o. involve in an Amsterdam-based communal biological market and an Indian sustainable fashion initiative.
Connecting the retail world, with a purpose.