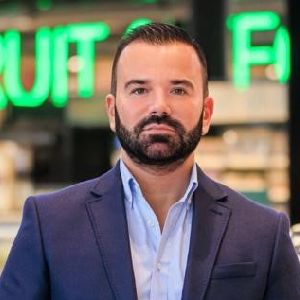 Stuart Machin
Stuart took over as Chief Executive Officer of Marks and Spencer on 25 May 2022. Having joined M&S as Food Managing Director in April 2018 with nearly 30 years' experience across the food, fashion and home retail sectors. Stuart was promoted to joint Chief Operating Officer in May last year, where in addition to leading M&S Food, he also took responsibility for Property and Store Development, Store Operations and IT.
As Chief Executive Officer, Stuart will continue to serve as a Director of Ocado Retail Ltd.
Prior to M&S, Stuart held senior operational and commercial roles across the UK and internationally, starting his career in UK retailers Sainsbury's and British Home Stores, Tesco and then ASDA. Stuart spent 10 years in Australia working at Wesfarmers as COO and CEO of Coles supermarkets and Target department stores respectively. Returning to the UK, he was briefly CEO of home retailer and manufacturer Steinhoff UK.
Stuart has extensive experience of retail transformation and a deep understanding of operations, trading, marketing and online.
Stuart attended the three-month residential Harvard AMP program in 2013.