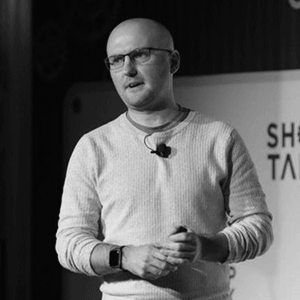 Tom Ward
SVP Customer Product, Online Grocery and Last Mile
,
Walmart
Tom Ward serves as Senior Vice President of Digital Operations for Walmart U.S. In his role, he is uniquely positioned to help shape the future of retail due to his strategic oversight of Walmart's Online Grocery Pickup and Delivery business across nearly 3,000 Walmart locations – a number that is ever-growing. He and his team also manage the Online Grocery website and supporting applications along with the customer experience and technical roadmaps and our automation and autonomous vehicle initiatives.
Tom began his Walmart career at U.K. subsidiary ASDA where he gained the expertise needed to make the move to the United States in 2013 and accelerate Walmart's e-commerce online grocery business, scaling from end-to-end at a rapid pace.
In 2013, Tom moved to the U.S. to work in Walmart's International division where he supported various teams across Strategy, Real Estate, Mergers and Acquisitions and Private Brands before localizing in Walmart U.S. overseeing the retailer's small formats. In this role, he helped build the foundation for Central Operations before expanding his responsibilities to the chain's Supercenters and promoting to Vice President Central Operations.