01 Aug 2023
Your exclusive look at SHEIN's latest pop-up store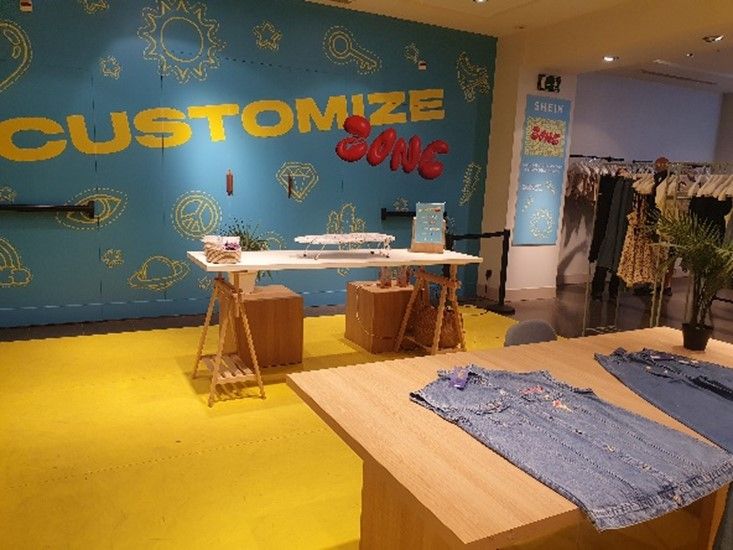 SHEIN is shaking up fashion retail and is now the fastest growing fashion retailer in the world. At this year's World Retail Congress in Barcelona, SHEIN's Vice Chairman, Donald Tang was interviewed on the main stage about the unique online business model that Gen Z consumers around the world have fully embraced. It has also been opening pop-up stores in strategic cities around the world to build its brand. Barcelona has become the latest destination for SHEIN where it has returned for a 4th time to open a pop-up for just nine days.
We asked Barcelona-based Magda Espuga, the CEO of KISS Retail Management Consulting who spoke at this year's Congress to visit the 800 square metre SHEIN store in the Triangle shopping centre in Plaça Catalunya to produce this exclusive report for the World Retail Congress.
"Compared to previous SHEIN pop-ups, this store is larger with greater emphasis on themed spaces and entertainment. For the first time SHEIN is offering a larger variety of products, ranging from women's, men's and children's fashion, decorative items, home gadgets and beauty products, although the non-fashion offer is rather limited. This time customers can try and shop items on display, although the available stock is being limited and there is no replenishment of some products.
The pop-up store has several themed spaces that offer visitors the chance to get in touch with the brand's universe, as well as to have a fun and entertaining shopping experience.
Besides product categories segmentation (Woman, Curve, Man, Kid and Home), there is a small Beauty Corner with some make-up products and a professional providing advice to customers. Close to this is the Customize Zone where denim garments can be personalized, and there is also a Game Corner with game machines to enjoy and win prizes.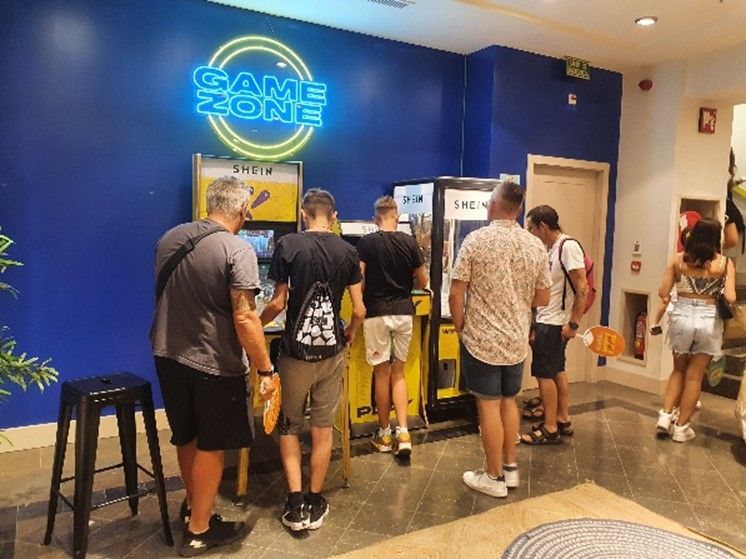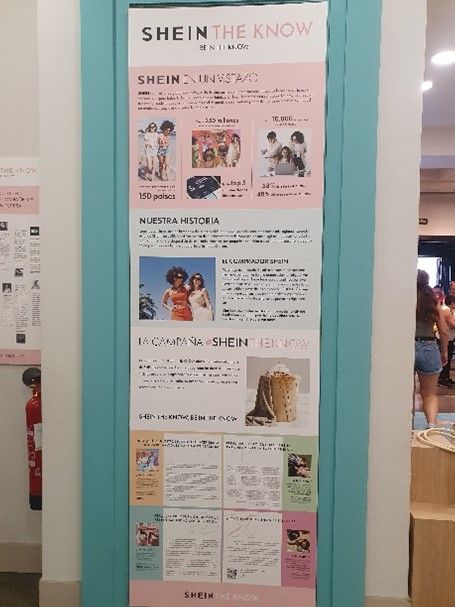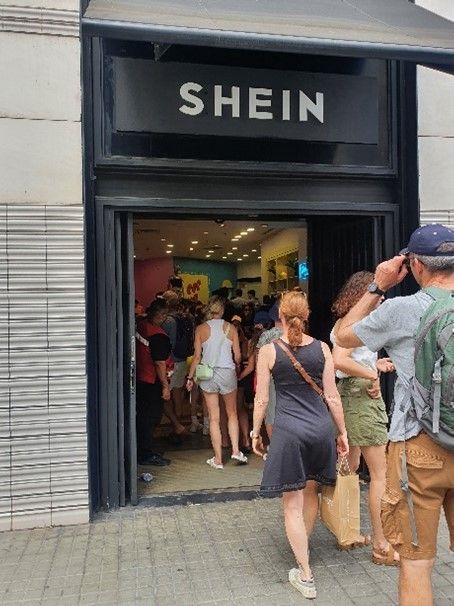 In addition, and close to the cashier area, there is a pool of coloured balls with a large SHEIN logo on the wall for a Photocall. Adding to the shopping experience, a DJ will be playing during the weekend evenings.
What are my takeaways from the SHEIN pop-up visit?
With this store, the company clearly aims to deliver a new concept of shopping experience, going beyond the online universe to connect the brand with its consumers, as well as to improve its image awareness, while creating buzz in social media.
Besides a colourful and impactful store design, the store is full of communication inviting to download its app, as well as to explain the Brand ethos. It was particularly interesting to see how they are communicating about sustainability, production on demand to avoid stock surpluses, ethics and social responsibility..., probably as a response to the harsh criticism received in many countries.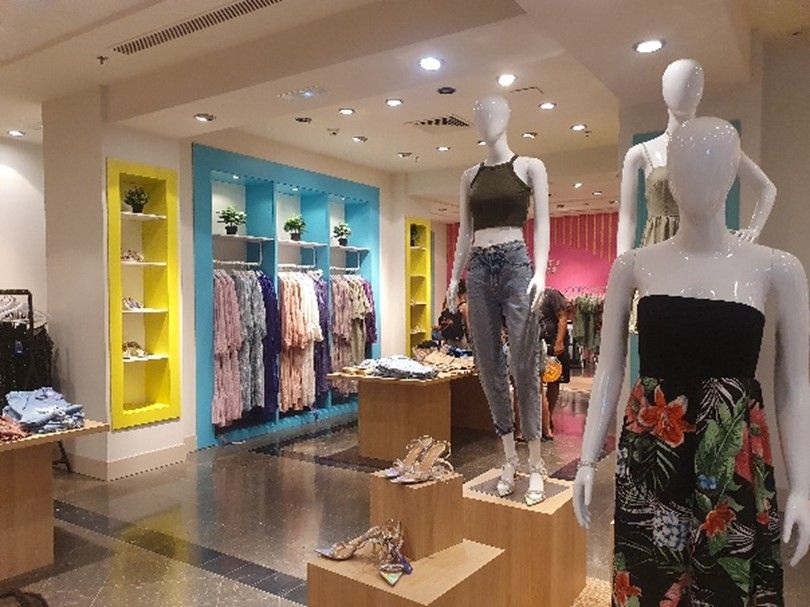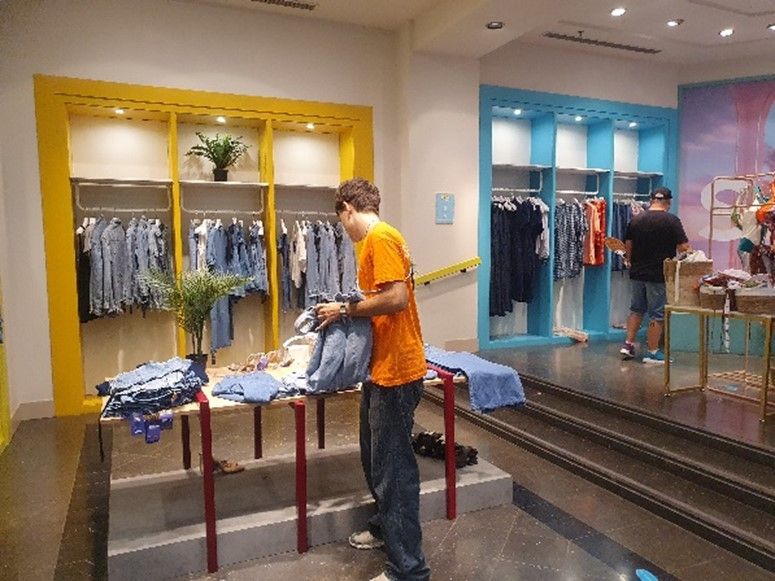 The store was vibrant and full of visitors, with many tourists due to the location in one of the busiest areas of Barcelona, but who were clearly already familiar with the brand, and were enjoying themselves and browsing. SHEIN's physical store execution was better than its initial pop-ups, but there is still room for improvement, mainly for non-fashion products with which the brand wants to start being perceived as a marketplace of other categories.
Although for now it seems that its priority is to use this physical channel to generate more Brand trust and buzz, there is no doubt that the store arouses curiosity due to the high awareness and penetration of its online concept thanks to the attractiveness of its aggressive low prices."