22 Nov 2019
From travel to retail…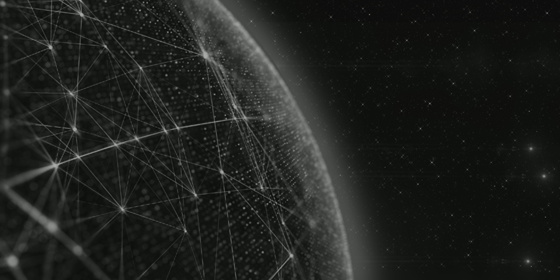 A day in the life of Tessa Sykes, World Retail Congress' new Head of Content Strategy
I must be about two months in… the time has been racing by which is a good sign. This new role allows me to make great connections whilst keeping up to date with all the latest trends and even being allowed to browse fashion at work! Could this really be true? This is my perfect opportunity to become a style conscious person…
On a serious note, having moved across from travel, I have already seen a distinct correlation between many topical issues. Phew!
What I'm finding interesting is that you can look at this industry with two hats on, irrelevant of your job title specifics. We are all the consumer, we all walk down the high street, we all shop online and we all have an influence on the environmental impact.
Sustainability; during my first week I had already been to two networking events on this much-talked about subject... so it's got to be important, right? Greta Thunberg the climate activist has been grabbing the daily headlines for some weeks now. We've got a whole day focused on sustainability at the World Retail Congress in Rome next year (28-30 April) so watch this space for the big names we will be confirming soon.
I have been regularly speaking to C-suite retailers to really understand what's keeping them up at night. A key theme we are seeing emerge is relevance. In order to succeed, retailers must put the consumer at the heart of everything they do. Consumers will buy from those that have the greatest relevance and by understanding their needs and wants whilst also having a clear and powerful purpose... Sound easy?
But what does it really mean to your business; how do you restructure to be fit for the High Velocity world in an age of hyper-competition and choice?
At World Retail Congress 2020, we'll really be getting to grips with this theme; making sure our delegates understand how to become relevant to their customers, wherever they are in the world, will ultimately define success. This year's agenda will be broken into five sub themes:
The winning business models
Customer-centricity
Transformational technology
The power of purpose and on being a sustainable retailer
Dynamic leadership and company culture
To give you a taster of the calibre of speakers you will meet at World Retail Congress; I am proud and excited to personally welcome to the Congress (drum roll…)
Fernando Machado, CMO, Burger King: A global marketer with a passion for growing brands, businesses and renowned for pushing creative boundaries to drive business growth.
Jay Lee who oversees all of eBay's regions and cross-border trade would argue that the retail landscape is ever-evolving, and the industry has always had to grapple with change. Today, eBay is the largest enabler of cross-border trade in the world, the second largest ecommerce retailer outside of China, with #1 or #2 market positions in all its core geographies. Its vision for commerce is one that is uniquely human: enabled by people, powered by technology, and open to everyone around the world.
Hugo Adams, CEO of Frugi. Frugi produce ethical and organic baby clothes, only working with the most trusted suppliers. Their outerwear is made from recycled plastic and their mission is, 'Happy farmers, happy children, happy planet!' 15 years later they have grown to be the UK's bestselling organic childrenswear brand, loved by parents and children in over 28 countries worldwide!
To stay tuned and up to date with our latest developments please visit www.worldretailcongress.com and I hope to meet you in Rome 2020.