17 Apr 2018
Retailers under pressure to change fast in vast China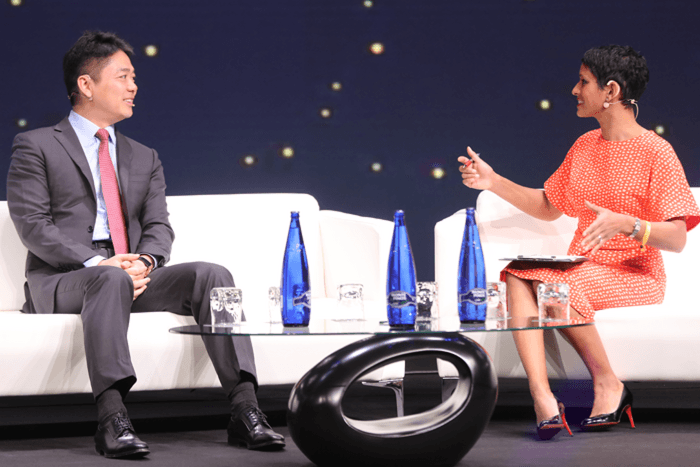 Chinese retailers are under pressure to be innovative to meet consumers who demand speed and novelty, the Founder, Chairman & Chief Executive of JD.com told the World Retail Congress in Madrid today.
Richard Liu said his company was using drones to deliver to remote villages in China because consumers would not accept the two-day delivery plans offered in Europe.
"In China that would be a disaster. You can get your parcels in six hours," he said.
JD.com now has 292 million active users and can deliver to 100% of them the same day or the next day, he claimed.
Chinese consumers also crave novelty in retail, said Liu. "In Europe, I see a boss running the same store for a dozen years. In China, every guy opens a new one," said Liu.
Liu started in retail after graduating from university. "I just wanted to make some money and to buy some medicine for my mother-in-law," he said.
He knew little about e-commerce when he began online but realised he needed to build his own logistics system because he found 72% of customer complaints came from poorly executed logistics.
More recently the retailer has also opened convenience stores in villages.
"The whole world is changing so fast. If you stop innovating even for a year you'll be out of the game," said Liu.