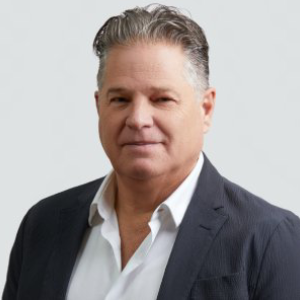 Ashley Micklewright
President and CEO
,
Bluebell Group
Ashley Micklewright joined Bluebell Group in 1995, and was appointed CFO within a year. As President and CEO since 2011, Ashley's leadership has been instrumental in the Group's Asia-wide expansion, diversification of brand assortment and evolution of its business offering. He has grown the Group from 2000 to 3500 employees, and more than doubled the turnover, which today is over US$2 billion.
Ashley has continuously challenged retail industry standards and his vision for Bluebell is a continuation of that journey. He has been at the forefront of diversifying and adapting business models to make the Group's solutions more attractive for brand partners, and in doing so allowing more flexibility and lower risk to the business.
In 2000, Bluebell invested in Raymark, a Canadian POS software company, which heralded Bluebell as a leader in retail technology in Asia. That same year, Bluebell launched the first e-commerce cross-border website for Davidoff offering cigars across the Asian region. New brands such as Jimmy Choo, Anya Hindmarch, Manolo Blahnik, UGG, Brunello Cucinelli, Le Jardin des Parfums and Pandora, the first Joint Venture without P&L control, were brought to Asia under Ashley's management.
The Group further diversified its portfolio with eyewear brand Owndays, and Venchi, in the Gourmet category in 2018. Ashley's vision has also led the Group's development of new concepts such as b.Space, a multi-brand menswear concept targeted at Gen Z and Le Jardin, a multi-brand fragrance concept boutique.
Always the entrepreneur, Ashley spearheaded Bluebell's investments in the Luxury Business Institute in 2009, a consulting and training company for the Asian Luxury Industry; and Retail in Asia in 2015, a leading retail intelligence media in Asia. Bluebell Group was also an early investor in Grana, OOKONN and Reflaunt.