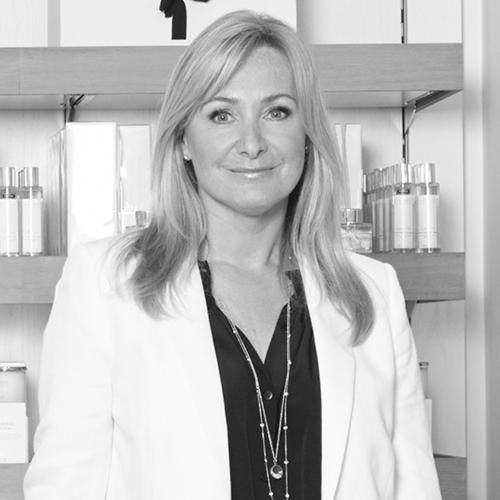 Chrissie Rucker, OBE
Founder & CEO
,
The White Company
Chrissie has a background in fashion and design which she studied before taking her first job as an assistant to wedding dress designer Anneliese Sharpe.

This job led to work with upmarket Conde Nast Publications where a talent scout spotted her potential even when she was working as a receptionist. Learning her craft on upmarket titles such as GQ, Brides, House& Garden and Queen gave her all the experience she needed to accelerate a career in journalism in the fast lane – ending up as Beauty Editor with Harpers & Queen.

It was here that she spotted the gap in the market for beautifully designed, high quality, affordable white home accessories – a birth which has led to a company, founded in 1994, with a turnover of at least £40m. In the late 90s Chrissie became the youngest finalist for the Business Woman of the Year award and has grown in stature since as a retail force to be reckoned with. She was made an MBE in 2010, and in 2012 was chosen as Private Businesswoman of the Year by the Financial Times. She is a Founding Patron of the not-for-profit social enterprise, Modern Muse.