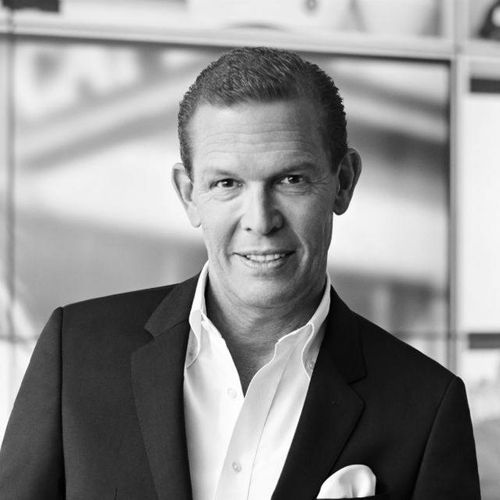 Daniel Grieder
CEO
,
Tommy Hilfiger Global and PVH Europe
Netherlands
As CEO, Tommy Hilfiger Global and PVH Europe, Daniel Grieder has been instrumental in evolving TOMMY HILFIGER into one of the world's most recognized premium lifestyle brands, led by a Rolling Vision. His passion for speed, innovation and digitalization led to the launch of pioneering initiatives, including the Digital Showroom, which set a new industry benchmark for selling; the Store-of-the-Future, which blends traditional shopping with digital innovation, customization experiences, and a signature social setting and 3D design in product, which supports the transformation of the brand's value chain. During his tenure, the company expanded to over 100 countries with more than 2,000 retail stores and global retail sales of $8.5 billion in 2018.
Daniel Grieder has over 30 years of international experience as managing director, founder, president and CEO. As part of the pan European launch of Tommy Hilfiger in 1997, Daniel introduced the brand in his native home of Switzerland and Austria and he was appointed CEO, Tommy Hilfiger Global, in addition to his continued role as CEO, PVH Europe in 2014.