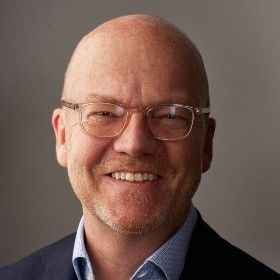 David Boynton
David Boynton is Chief Executive of iconic British brand The Body Shop, where he has responsibility for shaping and delivering the company's triple bottom line growth plans across more than 80 markets around the world. He took the role in December 2017 following the acquisition of the company by Brazil's best known beauty brand and sustainability leader, Natura Cosmetics. Over the last four years he has been leading the transformation of The Body Shop as it rediscovers its purpose and reconnects with the legacy of its founder, Anita Roddick. 
He previously held executive positions at a number of international companies including L'Occitane en Provence; where he was part of the leadership team that drove the brand's global growth; Charles Tyrwhitt, the premium British menswear brand, and Watson's The Chemist; Asia's leading drug store company and part of the Hutchison Whampoa group. He began his career in grocery, holding senior positions at Safeway PLC in the UK and has lived and worked in the USA, Taiwan and Hong Kong.
David's signature is the building of creative, purpose-led international organisations focussed on impact across the triple bottom line. His specific expertise is in leadership, culture building and all aspects of brand marketing and operating retail businesses.
David is married with 4 children and spends his time between London and the Suffolk coast in East England.