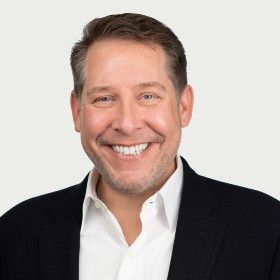 Greg Petro
From early on, Greg realized there was a better way for retailers to make decisions, and devoted himself to revolutionizing the retail industry. With decades of experience in retail, economics and growing SaaS businesses, Greg has helped to build First Insight, a technology company transforming how retailers make product and pricing decisions, into the world's leading digital product testing and decision-making platform for creating differentiated products.
Greg has extensive knowledge in the retail and technology industry, having held previous roles at i2/JDA, Saks, Inc. and Macy's. His expertise and dedication to the industry have been highlighted at events including the NRF Big Show and WWD CEO Summit and in publications such as the Wall Street Journal, Fortune, Forbes, CNBC and the Financial Times where he's discussed how retailers can navigate today's disruptions.
Greg has been recognized as one of NRF's "25 Most Influential People in Retail" and as Ernst & Young's "Entrepreneur of the Year." He sits on the Board of Advisors for the Fashion Institute of Technology (FIT), part of the SUNY school system, and the University of Pittsburgh Katz School of Business where he provides input on the new MS program in Marketing Science.
Greg holds both an undergraduate degree in Economics and a MBA from The University of Pittsburgh and Katz Graduate School of Business and is a frequently requested keynote speaker.