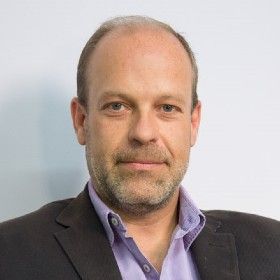 Ignacio Sierra
Corporate General Manager
,
Tendam
Mr. Sierra is a member of the Board of Directors in different Group affiliated and participating companies and foreign subsidiaries. As head of the Corporate Area, he holds direct responsibilities in Sustainability and ESG, Institutional and Corporate Affairs and Communication.
TENDAM (formerly Grupo Cortefiel) was founded in Madrid in 1880. Today is one of the main European Apparel Specialty Retailers already present in more than 80 different countries either through direct operations, mainly in Europe, or through franchises all over the world with 1,900 points of sale and online shops. Main brands of the Group are Women´secret, Springfield, Cortefiel, Pedro del Hierro, Hoss Intropía, Slowlove, High Spirits, Dash and Stars or Fifty. From 2003 to 2005 he was member of the Board of Directors of Douglas Spain and Perfumaria Douglas Portugal jointly ventured at time by the Douglas Group and Grupo Cortefiel.
He is also the President of the European Branded Clothing Alliance in Brussels responsible for contacts with the European Commission and Parliament. The alliance is participated by major global companies in Europe like Inditex, Ralph Lauren, Levi´s, VFC, PVH, H&M, and TENDAM.
Since 2011 Ignacio Sierra is vocal in the Management Committee and Chairman of the CSR Committee of ANGED, Spain Large Retailers National Association together with the senior executives of companies as El Corte Inglés, Hipercor, Eroski Group, Carrefour, Auchan, Leroy Merlin, Media Markt, Fnac, Apple Stores, Toys´r us, or C&A. In June 2019 he joined the Management Committee of FEDECON Modaespaña Federation.
Sierra is also a member of the "Leading Brands of Spain Forum" Executive Committee, a mixed initiative of the leading Spanish brands in collaboration with the Public Administration to promote and defend the internationalization of Spanish brands and the Country Branding.
Mr. Sierra is Lawyer and member of ICAM, Financial Analyst by IEAF, Executive MBA by IE Business School and started his professional career at Mapfre Insurance Group as Internal Auditor in 1993. He joined TENDAM in 2000, and teaches Fashion Business, Strategy and Internationalization in several universities and business Schools.