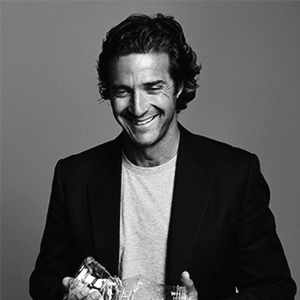 Javier Goyeneche
President & Founder
,
ECOALF
Spain
Born in Madrid, Javier studied in Spain, London and Paris, while also taking part in top international equestrian competitions. He received his degree in Business Administration from the European Business School and continued with post-graduate work in International Marketing Strategies at Northwestern University in Chicago.
In 1995, he founded Fun & Basics, specializing in contemporary fashion handbags and accessories. Within 10 years, Javier grew the business to 350 points of sale and 70 branded retail stores. His accomplishments were recognized by the industry when he was awarded Best Young Entrepreneur of Madrid in 2005.
Javier gradually grew frustrated with the amount of waste he saw being produced by the fashion industry. He embarked on a mission to create an entirely new concept that would combine his design sensibility and understanding of the fashion consumer with the latest in recycled materials. In 2012 he launched ECOALF, named after his son Alfredo.
Under his leadership, the company has grown steadily and now produces a full lifestyle collection of outerwear, swimwear, casual apparel, shoes and accessories. Javier has strategically expanded ECOALF's distribution to include many of the world's most prestigious department stores and specialty retailers. In 2013, he oversaw the opening of an integrated ECOALF concept store, showroom and office in Madrid. Most recently Ecoalf has made collaborations with companies like Apple, Swatch , Coolhunting , Coca- Cola and Will-i-am , Barneys NY ,..etc