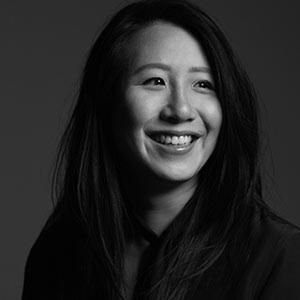 Jennifer Woo
Chairman & CEO
,
The Lane Crawford Joyce Group
Ms Jennifer Woo is the Chairman and CEO of The Lane Crawford Joyce Group, Asia's premier fashion retail, brand management and distribution group.
Ms Woo spearheads Group strategy and oversees the operations of iconic, luxury department store Lane Crawford; cutting edge fashion boutique Joyce; fashion footwear, bags and accessories specialist Pedder Group; fashion, beauty, and lifestyle brand management and distribution business ImagineX Group.
The Lane Crawford Joyce Group operates more than over 600 points of sale across 40 cities in Greater China and South East Asia. The Group works with more than 1,650 international designer brands to mutually build their business in the region through specialty department stores and boutiques, free-standing branded stores, and e-commerce.
Since 1999, Ms Woo has held various positions within the Group, working in operations, merchandising, marketing and finance. In 2003, Ms Woo was instrumental in the creation of Pedder Group - a business that now places in the top 10 global shoes and accessories retailers based on turnover.
As President of Lane Crawford from 2003 to 2010, Ms Woo and her team implemented some of the most fundamental changes in the company's history, successfully repositioning the department store model to a specialty business with the largest selection of international designer fashion in the region. Lane Crawford has since become a benchmark for innovation in retail concepts and creative. In 2011, Lane Crawford became China's first omni-channel designer fashion retailer with the launch of its e-commerce business.
Jennifer leads the Group with purpose and ceaseless curiosity, seeding experiments and initiatives to determine new pathways for the business. She is deeply invested in the culture of the Group and her people and enabling her people to grow through learning and opportunity.
One of The Wall Street Journal's "Women to Watch in Asia" and the recipient of Vogue China's Fashion Retail Icon Award, Ms Woo sits on the board of the Asia Art Archive, and is a member of the Court of the Hong Kong University of Science and Technology.