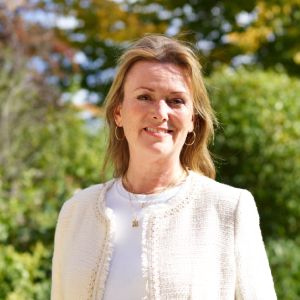 Joanna Jensen
Joanna Jensen is the founder of the British multi-award winning, baby and child personal care brand, Childs Farm. Created in 2010 as a solution to her own daughter's sensitive and eczema-prone skin, every element of their range from content to bottle is thought through to ensure they are best for skin and best for planet.
The brand was launched into mainstream retailers Boots and Waitrose in 2014 and became the number one brand in the baby and child segment in 2019 disrupting and reducing the market share of other more established brands, for example Johnson's Baby reduced from 32% to 15%.
A true disrupter, Jensen introduced naturally sourced ingredients and uplifting scents to her products and vibrant designs to her packaging which had not been seen within the sensitive skin market and made Childs Farm stand out in store. This combined with rave reviews from happy customers online proved to be a winning formula.
In March 2022, Jensen sold Childs Farm for £40mn to PZ Cussons Plc, the personal care company and owner of well-known brands Imperial Leather, St. Tropez and Carex.
Jensen was born in 1970 with atopic eczema. Treatment was far from natural; steroid creams and emollients were the standard solution, of which her radical NHS nurse mother was not a fan. Her mother treated her eczema with homeopathic remedies and shea butter –adamant that her skin should not be 'sealed' but healed with moisture and a fully holistic approach.
With her history of sensitive skin, it was no surprise that when her daughters were born, Mimi had sensitive skin and Bella had atopic eczema. Bath time was an unpleasant mix of pain and upset as everything they used to cleanse their skin 'stung' them. The lack of natural origin sensitive skincare products on the market to soothe their skin or to wash their hair without pain led Jensen to making homemade solutions for her, derived from her childhood, which she wanted to improve on.
With a background in investment banking, creating a range of skin care products for her children was an unusual career pivot, but her life-long interest in natural medicine meant she had a secure foundation of knowledge. There were no unctuous pots on the Aga – rather a great deal of insight into the best natural origin, sustainable ingredients that could provide a solution for her girls' sensitive skin.
Between 2010 and 2011 samples were developed, tried, and tested on her daughters and their friends until she had a range of six solutions for skin and hair that made a natural and substantial improvement to their skin.
It was on deciding to take the product to clinical trial, authenticating their suitability for sensitive skin and a deal with Turner-Warner media for a 20-episode cartoon with accompanying TV advertising and sponsorship bumpers, that scored them their first listings in Boots and Waitrose in June 2014.
Their launch was a success. The brand grew, reviews were outstanding and plentiful, and then came two rounds of viral social activity which changed everything. The brand and its success for eczema sufferers of all ages was plastered all over social media: in 2019 Childs Farm became the No.1 brand in the UK baby and child personal care category after just 5 years on shelf. In 2022 Childs Farm is still a market leader, now in sustainability as well as sales, it has recently become a certified B Corp.
Alongside the business Jensen is a keen supporter of women in business, mentorship, sustainability, and charity.
Jensen is a leading advocate of supporting female founded businesses through her role on the Advisory Board of Buy Women Built (BWB), a recently formed movement uniting many female founders to drive awareness of their excellent brands in the UK to consumers and investors. She is also an angel investor focusing specifically on female founded brands.
Jensen works directly with the Imperial Venture Mentoring Service (IVMS) - Imperial College's flagship entrepreneurial mentoring programme. Its mission is to support the next generation of innovators and entrepreneurs with an elite group of industry mentors.
She is also an advisor of the Sustainable Beauty Coalition and works with a number of charities, The Riding for the Disabled Association, The Parallel Club and Surfers Against Sewage.