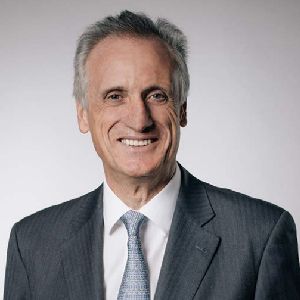 Julian Diaz Gonzalez
Julian Diaz Gonzalez was appointed CEO Dufry AG in January 2004, and since until June 2022 has overseen the company's rise to become the world's number one Travel Retailer.Dufry is a publicly listed company in Switzerland Stock Exchange (SIX), and posted turnover of CHF 8,700 million in 2019 operating in 64 countries with 2,500 shops.
Julian started his travel retail career in 1989 as CEO of TNT Leisure S.A. in Spain ,and in 2003 joined Aldeasa as Duty Free Director.
In 1997 started in Aeroboutiques/Deor in Mexico where he reached the position of General Manager of Latinoamericana de DF, holding company of this group, Julian holds a degree in Business Administration and is married with two children (Madrid 1975/80).