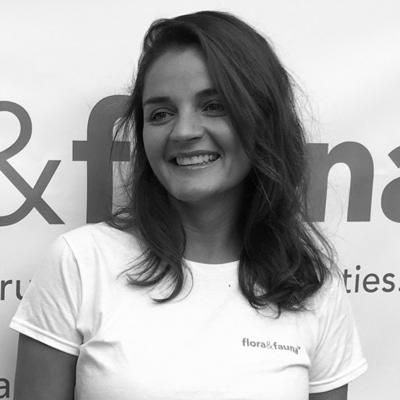 Julie Mathers
Founder & CEO
,
Flora & Fauna
Julie Mathers is the CEO and Founder of Flora & Fauna, an ethical lifestyle and beauty retailer focused on driving change and empowering customers. Julie is passionate about using her skills and platform for purpose.
Julie founded Flora & Fauna 4 years ago with a clear vision to be the most responsible retailer possible with the best customer service. Flora & Fauna has grown 500% year on year and is completely bootstrapped with no external investment. Flora & Fauna was named Online Retailer of the Year at the GALA Awards, Best Small Online Retailer at the ORIAs and won Telstra Small Business of the Year for NSW. Flora & Fauna is also a proud BCorp.
Julie has a strong personal desire to create change for the better and frequently mentors and speaks about responsible retailing. Julie was named Business Person of the Year this Year at the Gala Awards and was named Number 4 in the "Top 50 People in Australian eCommerce".
Prior to founding Flora & Fauna, Julie has worked in the UK, Europe, Asia and now Australia for the last ten years. She has worked in consulting, private equity and with many retailers, including senior leadership roles in Woolworths, Coles and APG & Co.
Julie holds a BA and Masters Degree in Engineering from the University of Cambridge in England.