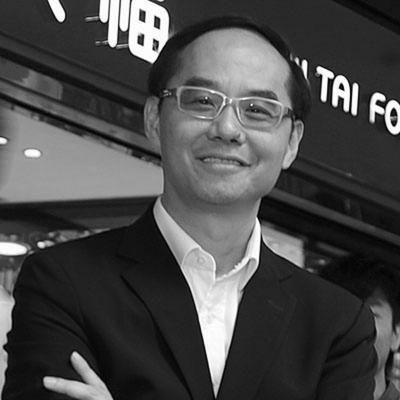 Kent Wong
Managing Director
,
Chow Tai Fook
Mr Kent Wong Siu Kee, Managing Director of Chow Tai Fook Jewellery Group Limited, the largest jeweller listed in Hong Kong by market capitalisation, is a veteran with substantial experience in both operations and management in the jewellery industry. He is also an Executive Director of the Group and a director of some of its subsidiaries.
He joined Chow Tai Fook back in 1977. He was appointed Managing Director in 2008 mainly responsible for developing the Group's business in the Mainland China market. His role was further expanded to overseeing the overall management of the Group three years after.
Mr Wong is very active in the industry. In Hong Kong, he is the honourary chairman of the Hong Kong Gemstone Manufacturers' Association, chairman of the Hong Kong Jewellers' & Goldsmiths'
Association Ltd, chairman of the supervising committee of the Hong Kong & Kowloon Jewellers' & Goldsmiths' Employees' Association Ltd, Chairman of Hong Kong Trade Development Council's Jewellery Advisory Committee and vice chairman of the Gems and Jewelry Trade Association of China, while in Mainland China he serves as vice-chairman of the Yantian District General Chamber of Commerce. He is also a director of the board of the international industrial organisation World Diamond Council.
In public and charity services, he is serving as a member of Hong Kong Consumer Council; Quality Tourism Services Sub-committee of the Hong Kong Tourism Board; the 2016 Fair Organising Committee of the Hong Kong Trade Development Council's Hong Kong International Jewellery Show and Hong Kong International Diamond, Gem and Pearl Show, and the Yantian Committee of Chinese People's Political Consultative Conference; a founding member of Our Hong Kong Foundation's Business for Social Good Platform as well as Chow Tai Fook Charity Foundation vice-chairman; Youth Outreach Fundraising Committee Chairman and Executive Committee member; Fundraising Committee member of The Hong Kong Committee for UNICEF; and a board member of New York-based global non-profit organisation Diamond Empowerment Fund.
Mr Wong was named one of the "25 Influential Chinese in Global Fashion" in 2012 by world renowned US business magazine Forbes. He was also awarded Director of The Year Awards 2015 by The Hong Kong Institute of Directors in December 2015 and named as "CEO of the Year/Luxury/Asia" of the 2016 IAIR Awards, as well as the Best CEO, the Second Place (nominated by the sell side) in the 2016 All-Asia (ex-Japan) Executive Team rankings by Institutional Investor.