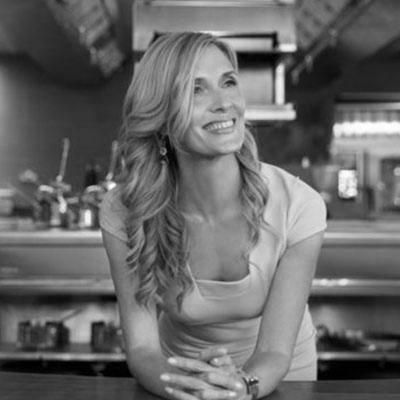 Lidija Abu Ghazaleh
Founder
,
Lidija's Kitchen
As Dubai's foremost culinary storyteller, Lidija presents a gloriously delicious world of food, fashion, entertaining, and travel to her community of passionate connoisseurs of the good life. Her effervescent personality and authentic love of her subject matter create a highly engaging connection to her audience. Transcending "kitchen" walls is why brands such as Bloomingdale's Middle East, Galeries Lafayette, Coya, B.B., Ruya and Masti have all benefited from her ability to showcase the beauty and magic that happens in the kitchen and beyond.
A consummate dreamer, Lidija has transformed her love of cooking and writing into Lidija's Kitchen, where she dives into the beauty and magic that happens in the kitchen and beyond. She invites her community to join her never-ending quest to discover life's secret ingredient, knowing that the shared love of food is what connects us all.
Born in Canada with Serbian roots, Lidija grew up in Montreal, where she experienced first-hand how bringing together diverse cultures can create innovative and interesting cuisine. Shortly after marrying her husband, Ghassan, and moving to Dubai, Lidija created what became one of Dubai's "best-kept-secret" boutique catering companies, working for many of the businesses in the growing financial sector. Upon having her daughter, the youngest of her three children, she decided to tap into her love of writing by starting a blog where she could share her favorite recipes. Fast forward a few years later and her blog has grown into Lidija's Kitchen, a highly curated offering of some of the world's most inspiring people and the magic that surrounds them.
Lidija has been named by Hospitality News Middle East as one of its "35 Influential Women in Hospitality" and has been featured in Harper's Bazaar Middle East, Condé Nast Traveller, and many other publications.
To learn more about Lidija's Kitchen, log on to her website, www.lidijaskitchen.com or follow her on social media @lidijaskitchen.