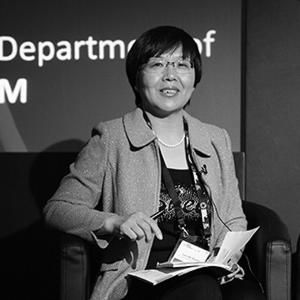 Lucy Wu
Vice Chairlady
,
China Chainstore & Franchise Association
Lucy Wu Ruiling is in charge of the Committee of Cooperation between Chain Brand & Shopping Center,franchise , Non-food retailing,International Affairs and Government Relations for CCFA.
From 1988 to 2001, she worked on the positions including Chief Director of the Import and Export Department of Ministry of Internal Trade of China. Deputy General Manager of China National Commercial Foreign Trade Corporation, under the Ministry of Commerce of China.
Previously she was elected as Secretary-General of Asia Pacific Franchise Confederation on behalf of CCFA from 2003-2005. She has been invited to be the speakers by the Worrld Retail Congress,.World Economic Forfum( Davos), Internatinal Council o Shopping Centers since 2007.