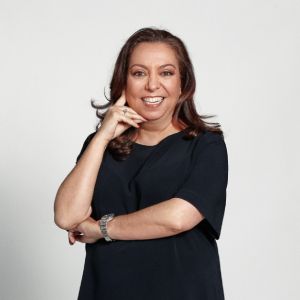 Marcella Wartenbergh
Marcella Wartenbergh is an experienced senior fashion executive who was appointed CEO of AWWG in September 2019. Marcella's arrival at AWWG has marked a renovated stage for the Group with a strategy focused on consumer and product that has improved sales and the performance of the Group's brands and growth in key global markets.
As part of Marcella's many years of experience in the fashion industry, it is important to highlight her extensive experience at leading apparel company PVH Corp. where she held various senior management positions such as Chief Merchandising & Global Licensing Officer for Calvin Klein, President of PVH Europe and Country Manager of PVH Mexico. Marcella also held global senior management positions for the Tommy Hilfiger brand.
Marcella strongly believes that every business should foster an inspiring culture based on collaboration, flexibility, and inclusivity.
For her, the power of a company relies on its people, as they are the foundation for success. Marcella has demonstrated to be an agent of transformation in the industry while driving change to positively transform global organizations