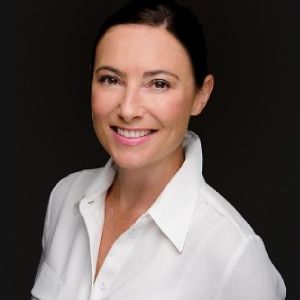 Michelle Walsh
Senior Director, Marketing Asset Management Business Unit
,
Majid Al Futtaim Properties LLC
Michelle Walsh is the Senior Director of Marketing and Communications at Majid Al Futtaim — Shopping Malls & Hotels. In her current role, Ms. Walsh is responsible for ensuring the shopping mall business unit's market leading position by developing and delivering strategies for Marketing, Digital & Omni-channel, Communications, Brand, Consumer Insights, Customer Experience, Loyalty and B2B partner strategies. Additionally, Ms Walsh's remit is to develop new market entry strategies and drive an innovative mindset for the division and its exciting range of offerings at its flagship shopping destinations - Mall of the Emirates, Mall of Oman and Mall of Egypt; as well as 16 City Centre regional and super regional malls, and 10 Matajer and My City Centre Neighbourhood & Community Malls in five countries.
As the Senior Director of Marketing and Communications, Ms. Walsh's priority is to mentor a highly skilled team of disciplined industry experts, deliver operational excellence and accelerate the performance of the company's shopping malls. Much of her focus is fixed on building for the future, with specific attention being paid to firmly establishing Majid Al Futtaim as the region's leading proponent of cutting-edge omni-channel retail.
Ms. Walsh has over two decades' worth of professional experience, and extensive cinema exhibition, movie distribution and leisure and entertainment expertise, as she previously served as the Chief Operating Officer of VOX Cinemas, and later as the Chief Marketing and Innovation Officer of Majid Al Futtaim Leisure, Entertainment and Cinemas. A champion for innovation, she progressed to become the top female executive in the company over eight years. Michelle was instrumental in making VOX Cinemas the largest cinema operator in the region with the highest overall market share. She was also a key driver of VOX Cinemas' success on the global stage, culminating in the brand receiving the Global Achievement Award in Exhibition at the 2017 CinemaCon in Las Vegas.
Michelle holds a degree in Business Studies, having graduated from Waterford Institute of Technology, Ireland; and has also undertaken a number of development courses, including an executive programme on Brand Creation & Rejuvenation at the Kellogg School of Business at North Western University in Chicago, Strategy for Value Creation at London Business School and most recently completed a certification in Mastering Design Thinking at MIT.
Michelle is an avid five-handicap golfer and holds the title of lady's club champion at Jumeirah Golf Estates.