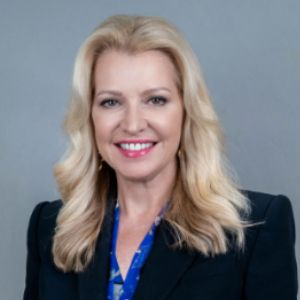 Mindy Grossman
Former President and CEO
,
WW International, Inc.
Mindy Grossman is a high-energy, disruptive leader with nearly four decades of experience in building and transforming consumer brands.
Mindy joined WW (Formerly Weight Watchers) as President and CEO in July 2017 where she led the organization's 2018 rebrand from Weight Watchers to reflect the new purpose. Mindy has transformed WW through various initiatives including accelerating the technology and product advancements to improve the digital and virtual member experience.
Prior to WW, Mindy served as CEO and member of the board of directors at HSNi where she oversaw a $4 billion direct to consumer retail portfolio. She positioned HSNi as a leader in boundaryless retail, offering customers a seamless shopping experience across multiple channels. Prior to that, Mindy served as CEO of IAC Retail, the former parent company of HSNi.She successfully took IAC Retail public in 2008 and subsequently became CEO of HSNi until 2017.
Before joining IAC, Mindy served as a Global Vice President at Nike, Inc., where she oversaw its $4 billion global apparel business and served as co-chair of Nike's Women's Leadership Council. Earlier in her career, Mindy served as President and CEO of Polo Jeans Company, Vice President of New Business Development at Polo Ralph Lauren Corporation, President of Chaps Ralph Lauren, and Senior Vice President of Menswear for Warnaco, Inc. She also held senior positions at Tommy Hilfiger and Oxford Industries.
Throughout her career Mindy has been widely recognized for her work in health and wellness and in leadership. She is a business icon, entrepreneur, mother, fashion enthusiast and self-proclaimed 'accidental CEO'. She currently serves as Vice Chairman and member of Board of Directors for UNICEF USA and is a member of the Board of Directors of Fanatics, Inc.
Mindy and her husband, Neil, live in New York. They have one daughter, Lizzy and two granddaughters, Emma and Hannah.