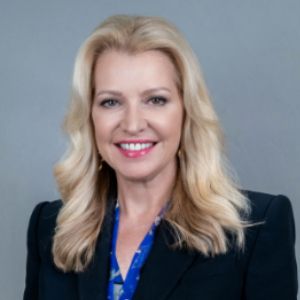 Mindy Grossman
Mindy Grossman is a Partner at Consello. She is a high-energy, disruptive leader with extensive experience in building and transforming consumer brands.
Prior to Consello, Mindy served as the President and CEO of WW, Intl., and as a member of the board of directors through March 2022. She joined the company in July 2017 where she led the organization's rebrand from Weight Watchers to WW to reflect their new purpose – "To inspire healthy habits for real life. *For people, families, communities, the world – for everyone," to be the brand to democratize wellness for all. She also oversaw the digital transformation of WW; launched three breakthrough food program innovations; led the formation of WWGOOD and the Healthy Living Coalition; as well as the WW Presents "Oprah's 2020 Vision: Your Life in Focus" national tour.
Prior to WW, Mindy served as the CEO and a member of the board of directors at HSNi where she oversaw a $4 billion direct to consumer retail portfolio. She positioned HSNi as a leader in boundaryless retail, integrating entertainment, content, commerce and community and offering customers a seamless shopping experience across multiple channels. Prior to that, Mindy served as CEO of IAC Retail, the former parent company of HSNi. She successfully took IAC Retail public in 2008 and subsequently became CEO of HSNi until 2017.
Before joining IAC, Mindy served as a Global Vice President at Nike, Inc., where she oversaw its $4 billion global apparel business and served as co-chair of Nike's Women's Leadership Council. Earlier in her career, Mindy served as President and CEO of Polo Jeans Company, Vice President of New Business Development at Polo Ralph Lauren Corporation, President of Chaps Ralph Lauren, and Senior Vice President of Menswear for Warnaco, Inc. She also held senior positions at Tommy Hilfiger and Oxford Industries.
Throughout her career, Mindy has been widely recognized for her leadership including being named to Forbes Magazine's "The 100 Most Powerful Women;" The Financial Times "Top 50 Women in World Business;" TIME Magazine's "50 Most Influential People in Healthcare;" and was named the Ernst & Young Entrepreneur of the Year for Corporate Innovation. She was also a recipient of the Ellis Island Medal of Honor.
Mindy was appointed to the Digital Economy Board of Advisors for the Chamber of Commerce during the Obama administration, where she served as an advisor from 2014 to 2017. She also served as the Chairman of the National Retail Federation and Chairman of the NRF Foundation.
Mindy currently serves on the Board and the Executive Committee of UNICEF USA and is a member of the Board of Directors of Herself Health, Fanatics, Inc., Vault Health and Hungryroot, as well as the Board of Visitors of Columbia School of Engineering.